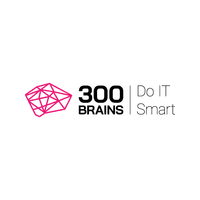 San Francisco, Warsaw

Technologies in the company:
Requirements
Experience level:
Senior
5+ years professional programming experience
3+ years of commercial Ruby/Rails/Elixir/Erlang/Clojure/Java/Python/C#/C++/Smalltalk development experience and a genuine interest in web development
Experience with at least one frontend framework (for example Vue/Elm/React)
Comfortable working in a non-corporate, start-up environment
Confident finding solutions to novel problems and keen to learn & grow with the company you're joining
Strong knowledge of DRY, Single Responsibility Principle, OO, SOLID and RESTFul API design
Experience using TDD practices
Experience in implementing and integrating with HTTP APIs 
A major in Computer Science is desirable
Experience in Financial Services, Wealth Management, Wrap Platforms, Superannuation, Investment Administration software will be an advantage
Ideally commercial experience using some of the following: PostgreSQL, GIT version control, AWS, Continuous Integration, GraphQL,
Experience working collaboratively with both technology experts and fintech business domain experts
Technologies
Necessary on this position:
Ruby on Rails

Elixir

Git

Erlang

React
Necessary and we can teach you:
Nice-to-have:
Project you can join
Project: Financial platform.
You will play multiple roles, understanding the Business Domain, applying Domain Driven Design to analyse, design, develop and implement new features to our green fields application and product in the exciting and fast-moving fintech industry; as well as production, modification and maintenance of our API, web application and user interfaces. 
How we code?
Version control:

Git

Style guide
Code review
Pair programming
Static code analysis
TDD
BDD
Code metrics
Knowledge database
How we test?
Unit tests
Integration tests
System tests
Pentests
Performance tests
Manual testing
Test automation
CI
How we manage our projects?
Methodology:

Scrum

Who makes architectural decisions?

CTO, Team Leader

Who makes technology stack decisions?

Team, CTO
Toolset
Laptop
PC
Additional monitor
Headphones
Personal container
Phone
Freedom to pick your tools
Work environment
Tech supervisor
Open space
Separate rooms
Dress code
Flexible working hours
Remote possible:

100%

Paid vacation:

20 days per year
Bonuses
Healthcare package
Healthcare package for families
Cold beverages
Hot beverages
Fruits
Snacks
Lunches
Adaptation tips
Language courses
Temporary housing
Help finding an apartment
Visa Services
Sign up bonus
Flight ticket
Money for moving expenses
Conferences
Trainings
Books
Car parking
Bicycle parking
Shower
Chill room
Playroom for children
Integration events