Szczecin

Technologies in the company:
Requirements
Experience level:
Senior
We are looking for brilliant people to join our product team based in Szczecin. If you are passionate about Product - We would love to get to know you better!
Key Responsibilities will include
> Identify customers behaviours and needs through research and analysis
> Take full ownership of the product, the prioritization of new features and enhancements to existing features
> Empower and collaborate with the other POs to unlock their full potential
> Analyse, understand and share learning from experimentation to build a strong knowledge base of the product
> Thrive to achieve optimal implementation of changes made to the product
Qualifications
> 3+years experience working with web based companies
> Experience with web analytics software such as Google analytics
> Familiarity with A/B testing or other multivariate testing
> Previous involvement with high traffic, preferably E-commerce sites
> Knowledge and experience in conversion optimization, digital marketing, UX design and/or consumer psychology and research is a plus
Abilities
> User focused individual who keeps the customer at the heart of everything we do, while having strong commercial awareness
> Data driven. Base your decisions on facts rather than opinions
> A go-getter who isn't afraid to get their hands dirty and dives into a project to achieve success by problem solving
> Eager to learn and aware that valuable information can come from both positive and negative results through experimentation
> Passionate about product development and constantly looking for ways to improve it
> Open minded team player with excellent communication skills
> Agile and innovative with the tenacity to thrive in a constantly changing environment
> Self-motivated and results driven with a take charge attitude to manage the full development cycle of a product
> Friendly, knowledgeable, and motivational to others. Open to diversity in all shapes and size
Additional Information
> Ability to join professional team of passionate professionals
> Working in an international environment, opportunity to travel to multiple locations across Europe
> Continuous learning program with internal didactic unit
> Possibility to join conferences around Europe
> Flexible working hours
> Remote working (1-2 days per week)
> Commission Free personal travel + many other benefits
Technologies
Necessary on this position:
Project you can join
Develop Platform Content Hub https://contenthub.tech/.
How we manage our projects?
Project management software:

JIRA
Opportunity to change between projects
Team line-up:
Toolset
Laptop
PC
Additional monitor
Headphones
Personal container
Phone
Freedom to pick your tools
Work environment
Tech supervisor
Open space
Separate rooms
Dress code
Flexible working hours
Business trips:

Możliwe wyjazdy służbowe do centrali firmy w szwajcarskim Chiasso, w sąsiedztwie malowniczego jeziora Como. Dodatkowo możliwe podróże do - Londyn, Berlin, Mediolan, Madryt.
Bonuses
Leisure package
Leisure package for families
Cold beverages
Hot beverages
Fruits
Snacks
Lunches
Conferences
Trainings
Books
Car parking
Bicycle parking
Shower
Chill room
Playroom for children
Integration events
People who may interview you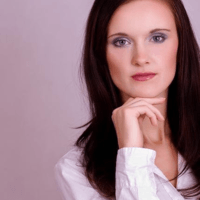 Marta