Network Security Engineer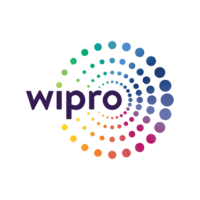 Network Security Engineer
Wipro IT Services Sp. z o. o.
---
Project description
Qualifications for this project:
4+ years of experience in IT industry.
2 - 4 years of experience in Security technologies.
Certified Expertise in Security (CCIE or equivalent).
Good Knowledge in Quality Systems and Industry Standards.
CCNA Security
Who we're looking for?
Technology:
Expertise in one or more of products and technologies such as Cisco ASA Firewall, Cisco NG IPS, Identity Services Engine, Content Security Platforms, third party security products & 

solutions.

Technical expertise in Security technology domain with demonstrated competency in one or 

more of the following areas - Firewall, IPS/IDS, Admission Control, Content Security, SIEM, 

SOC, encryption, VPN etc.

Experience in implementing Security products and technologies across key customer 

segments.

Experience in preparing, planning, designing, implementing and optimizing Security 

products and a broader understanding of Cyber Security industry trends.

Good understanding in a wide range of Security protocols including TCP/IP, encryption 

protocols, application layer protocols, network & link layer protocols, device & network 

management protocols.

 Ability to troubleshoot, own and resolve implementation problems.
Consulting:
Ability to collaborate with seniors, peers and juniors to drive growth in the learning and 

development space across a team.

Ability to understand ambiguity while working with new technologies and embracing 

disruptive change through self-drive, motivation and belief.

Very good communication skills, both verbal and written. Ability to present clarity in 

communication with a good handle in technical vocabulary.

Ability to seek and work on feedbacks.
Ability to take ownership & abide by strong sense of work ethics.
Delivery Experience:
Has clarity on Project Lifecycle Management and strong Process Orientation leading to 

quality and customer satisfaction outcomes.

Has the flair to manage stakeholders and customers in a complex and high-touch delivery 

environment.

Works to develop customer relationships.
Has performed as a team member in projects effectively, involving diverse matrixed teams.
Ownership of delivery outcomes reflected in quality, timeliness and reliability of delivery.
How we work?
Bonuses
Healthcare
Healthcare package
Healthcare package for families
Kitchen
Cold beverages
Hot beverages
Fruits
Parking
Car parking
Bicycle parking
Other
Shower
Chill room
Integration events
Check out similar job offers