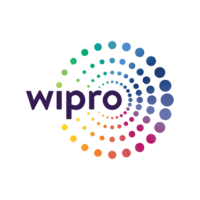 Requirements
Experience level:
Mid
In depth knowledge of LAN, WAN and DC Technologies
Expert experience with Cisco routers and switches (Vendors like Juniper, Cisco, Arista)
Switching Technology: VLANS, VTP, ISL, 801.Q, Ether-Channel, STP, RSTP, PVST
Routing Protocols: Knowledge of BGP, OSPF, EIGRP, RIP
Excellent troubleshooting skills
Certifications like Cisco Certified Network Professional (CCNP) and Cisco Certified Network Associate
(CCNA) is preferred
Experience working independently with service providers and vendors
Knowledge about VPN technologies (IPsec, MPLS)
Technologies
Necessary on this position:
Project you can join
Responsibilities on this project:
Provide Tier II Technical Support for the client's network from the global command centre in 

Warsaw.

Oversee installation, configuration, maintenance, and troubleshooting of customer's new and 

existing equipment, hardware and software.

Configure networks (LAN/WAN) to ensure their smooth and reliable operation for fulfilling business 

objectives and processes.

Monitor network stability, availability and performance and provide reports on the same.
Identify, evaluate and recommend network related tools and emerging network technologies.
Practice network asset management, including maintenance of network component inventory and 

related documentation and technical specifications information.
Toolset
Laptop
PC
Additional monitor
Headphones
Personal container
Phone
Freedom to pick your tools
Work environment
Tech supervisor
Open space
Separate rooms
Dress code
Flexible working hours
Bonuses
Healthcare package
Healthcare package for families
Leisure package
Leisure package for families
Cold beverages
Hot beverages
Fruits
Snacks
Lunches
Adaptation tips
Language courses
Temporary housing
Help finding an apartment
Visa Services
Sign up bonus
Flight ticket
Money for moving expenses
Car parking
Bicycle parking
Shower
Chill room
Playroom for children
Integration events