Senior Consulting Engineer NMS/OSS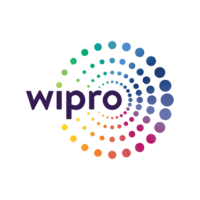 Senior Consulting Engineer NMS/OSS
Wipro IT Services Sp. z o. o.
---
Project description
Responsibilities on this project:
Engage with customers to create innovative solutions in the NMS/OSS domain
Work closely with developers and teams at various stages such as product definition and design
Drive/collaborate with other technical leaders/software engineers on system/functional design
Develop challenging portions of software independently and rapidly with a focus on quality in an Agile environment
Mentor junior and senior developers
Troubleshoot and Fix customer issues related to Cloud Solution implemented by our team
Manage team members working on the project to solve the customer issues
Understanding and utilization of organization Best practices and internal processes
Consults with other Teams in organization to assist Customers
Manage lab setups to simulate the customer problems and provide the solution to the customer
Provides product training and create intellectual property material
Acts as a point of contact for Project Stake Holders
Who we're looking for?
Minimum 7-8 years of experience in Network Management domain including, NOC
operations, performance management, fault management and NMS product
configuration/customization and FCAPS framework
Advanced skills around TCP/IP and Networking Technologies
Experience in NetConf, Yang Modelling, SNMP
Experience working in Virtualized environment (VMware)
Understanding of Software Design Patterns
Expertise working in IDE environments like Eclipse etc
Service Fulfilment and System Integration (SI) Experience
Experience in all phases of software development lifecycle with good working exposure to agile development methodologies
Excellent communication skills, team player, service oriented
Ability to work and lead remote teams in different time zones
Able to plan work for self and team according to priorities
Hands-on development experience is must
Core Java/J2EE skills
HTML/HTML5/UI frameworks
Shell/Perl scripting
Virtualization (Openstack or Microsoft)
SCJP Certification
CCNA or CCNP in DC, Cloud or R&S track
OpenStack Certification or working knowledge
Automation using Virtualization and Cloud tools
How we work?
Bonuses
Healthcare
Healthcare package
Healthcare package for families
Kitchen
Cold beverages
Hot beverages
Fruits
Parking
Car parking
Bicycle parking
Other
Shower
Chill room
Integration events
Check out similar job offers