IBM WebSphere Administrator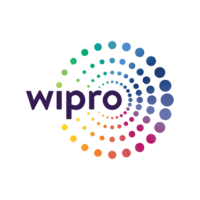 IBM WebSphere Administrator
Wipro IT Services Sp. z o. o.
---
Project description
On this position is responsible for programming and documenting system.
Who we're looking for?
Installation, implementation, upgrading, performance, security, patching and monitoring of
WebSphere Application Server Network Deployment (WASND) environments.
Maximizing availability and performance for all WASND and IBM HTTP Server Plugins and IBM HTTP Server systems.
Providing technical assistance to the entire customer staff of developers, operators and administrators.
Developing a detailed understanding of WebSphere Application Server Clustering for High Availability.
This position is responsible for programming and documenting system utilities with Bash/Korn
Shell, Jython/Jacl and Java programming languages.
This position is responsible for possessing and developing a detailed understanding of J2EE
standards, JDBC configuration, JNDI Directory Services, SOAP and WebServices.
Providing maximum system availability and uptime for our WebSphere environments.
Monitoring, tracking, trending, analysis and tuning of the WebSphere environments.
Validating backup techniques to ensure ease of system recoverability.
Management of assigned enterprise services projects or components of projects from Application Services.
Maintaining the system integrity and security by following the published Server Configuration Standards.
Timely security patching and applying support fixes as required.
Support and implementation of the Security policies and Controls as defined and developed by the Information Security team.
Timely and accurate completion of other tasks as defined by the Manager of Enterprise Services
– WebSphere Systems.
Participate in an "on-call rotation.
How we work?
Bonuses
Healthcare
Healthcare package
Healthcare package for families
Kitchen
Cold beverages
Hot beverages
Fruits
Parking
Car parking
Bicycle parking
Other
Shower
Chill room
Integration events
Check out similar job offers