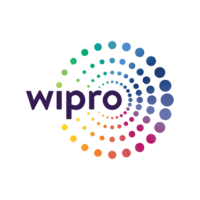 Requirements
Experience level:
Senior
Lead complex Data Center and Cloud infrastructure design/implementation and
migration, performance engineering or problem resolution projects.
Solve complex, cross-functional issues that cross many technologies including third party
devices
Work closely with the project manager on the engagement to ensure compliance to set
processes, weekly progress and status checks, ongoing communications and meetings
with the customers and drive technical leadership and solutions & deliverables
discussions with the customers.
Mentor, coach and guide other consultants and engineers on the project to enable them
for delivery
Ensure smooth closure of engagements using relationship with the customer to guide
them to the next steps and help them understand the services portfolio and value of
Client's services
Design, Implementation and Migration experience is must
Account ownership, interfacing with the customer account team and stakeholders.
Provide Planning, Designing, Implementation, Troubleshooting, Operations and
Optimization services to customers around Data Center infrastructure products and
related solutions.
Work with multiple stakeholder to identify and create requirements for the final solution
for a business outcome.
Manage team members working on the project to solve the customer issues.
Understanding and utilization of Client's Best practices and internal processes
Consult with other teams in client environment to assist Customers
Manage lab setups to simulate the customer problems and provide the solution to the
customer.
Provide product training and create intellectual property material.
Act as a point of contact for Project Stake Holders.
Technologies
Necessary on this position:
Nice-to-have:
Python

Ansible

REST APi

Openstack
Project you can join
Desired Skills on this project:
Products : Servers (UCS , Hperflex), Storage ( EMC-VNX, Netapp) UCSD, MDS, Nexus 1k, VRF
Technologies: Hypervisors ( VMWare/Hyper-V/KVM ), Storage technologies (File) (NAS), block (SAN), object storage (FCoE, iSCSI, etc ), replication, backup, and performance, workload mobility, Network virtualization and related components across servers
VCP and Linux certification (e.g. Red Hat)
Basics of higher layer protocols: SSL/TLS, HTTP, real-time traffic (voice/video), NFS, database access protocols
Toolset
Laptop
PC
Additional monitor
Headphones
Personal container
Phone
Freedom to pick your tools
Work environment
Tech supervisor
Open space
Separate rooms
Dress code
Flexible working hours
Bonuses
Healthcare package
Healthcare package for families
Leisure package
Leisure package for families
Cold beverages
Hot beverages
Fruits
Snacks
Lunches
Adaptation tips
Language courses
Temporary housing
Help finding an apartment
Visa Services
Sign up bonus
Flight ticket
Money for moving expenses
Car parking
Bicycle parking
Shower
Chill room
Playroom for children
Integration events