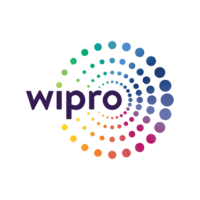 Requirements
Experience level:
Mid
Experience of Exchange Server 2013 & Office 365.
Design, Implement and Administration of MS Exchange server 2013.
Migration from Exchange 2013 to O-365.
Routing/Mail Flow and Set up Installation concept.
Good ActiveSync troubleshooting knowledge.
Troubleshooting issues, both at the client (Microsoft outlook) and server side.
Participating in meetings to share knowledge with other engineers. Develop efficient customer
solutions and involve in writing RCA.
Experience supporting Enterprise Anti-SPAM products.
Should be good in service improvement.
Basic administration and troubleshooting in Active Directory.
Windows Server administration, systems documentation, backup configuration, systems.
Performance monitoring, systems availability monitoring.
Experience multi forest and multi domain model.
Group policy knowledge.
Basic networking knowledge.
Exchange Server's patching.
Experience on Mailbox backup/Restore.
Technologies
Necessary on this position:
Project you can join
Key Competencies on this project:
Good analytic and decision-making skills.
Good communication skills and presentation skills.
Must have conflict resolution abilities.
Technical background with demonstrated skills in at least one or multiple IT technologies /
disciplines
Experience of working in a multi-site environment
Toolset
Laptop
PC
Additional monitor
Headphones
Personal container
Phone
Freedom to pick your tools
Work environment
Tech supervisor
Open space
Separate rooms
Dress code
Flexible working hours
Bonuses
Healthcare package
Healthcare package for families
Leisure package
Leisure package for families
Cold beverages
Hot beverages
Fruits
Snacks
Lunches
Adaptation tips
Language courses
Temporary housing
Help finding an apartment
Visa Services
Sign up bonus
Flight ticket
Money for moving expenses
Car parking
Bicycle parking
Shower
Chill room
Playroom for children
Integration events