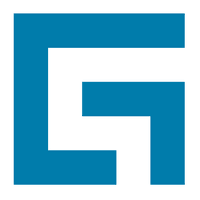 Krakow

Technologies in the company:
Requirements
Experience level:
Mid
As a successful software engineer with Guidewire, you should have:
A desire to work collaboratively in an empowered, small, cross-functional team
A desire to maintain and promote a healthy codebase and ensuring high quality of products
Willingness to mentor less experienced colleagues
Curiosity and internal motivation to constantly improve
Experience in developing responsive applications with good architecture and UI.
Experience in contributing to architecture, design, and implementation of products
Skilled at writing unit tests and testable components.
Experience building automation scripts and tools to support the CI &CD pipeline.
Knowledge of best coding practices and documentation
Great communication skills, comfort level to speak your mind and defend ideas based on merit, yet humility and hunger to learn from others
Technologies
Necessary on this position:
JavaScript

Angular

or

React

HTML5

ES6

CSS3
Necessary and we can teach you:
CSS Grids

React hooks

CSS custom properties

CSS modules
Nice-to-have:
Project you can join
Being part of the Guidewire team, you will be working on some of the latest technologies in frontend development. We are focused on building the best solutions that allow our product vision, architectures and ideas to constantly improve. We are also always striving to optimize the processes that support our development. You will work on the entire technology stack, from our core systems and build environments right through to the Web Application front ends. 
Our solution not only includes carefully polished React components, with full support for capabilities like internationalization, accessibility and themability, but also visual tools for building and testing modern web apps using these. One of the most exciting challenges is making it possible to build the apps on top of platform's components in a codeless manner. We also do ship our efforts to other teams using private npm registries and work closely with them to make the adoption smooth. Private AWS environments are being used for making the efforts visible to others, using Storybook as a library tool. We're staying on top of the bleeding edge front-end technologies by continuously adopting the latest technologies and features
How we code?
Version control:

Git

Style guide
Code review
Pair programming
Static code analysis
TDD
BDD
Code metrics
Knowledge database
How we test?
Unit tests
Integration tests
System tests
Pentests
Performance tests
Manual testing
Test automation
CI
How we manage our projects?
Methodology:

Scrum

Who makes architectural decisions?

team

Who makes technology stack decisions?

team

Project management software:

Jira, Confluence
Opportunity to change between projects
Team line-up:
Toolset
Laptop
PC
Additional monitor
Headphones
Personal container
Phone
Freedom to pick your tools
Work environment
Tech supervisor
Open space
Separate rooms
Dress code
Flexible working hours
Paid vacation:

26 days per year
Bonuses
Healthcare package
Healthcare package for families
Cold beverages
Hot beverages
Fruits
Snacks
Lunches
Adaptation tips
Language courses
Temporary housing
Help finding an apartment
Visa Services
Sign up bonus
Flight ticket
Money for moving expenses
Conferences
Trainings
Books
Car parking
Bicycle parking
Shower
Chill room
Playroom for children
Integration events