Requirements
Experience level:
Mid
Technologies
Necessary on this position:
English

Angular

HTML

CSS

JavaScript

TypeScript
Necessary and we can teach you:
rxjs

ngrx

Unit testing

E2E testing
Nice-to-have:
e-commerce

Java

AngularJS

Agile

or

SCRUM

Polish
Project you can join
We're looking for Angular Developer to join our Angular Team. You will join a team that will be responsible for implementing and developing an Open Source Angular 7 project (a newly created system for our clients), and support the core team creating this product. We are using Hybris e-commerce, which includes Spartacus library (it is partially licensed as an Open Source project: https://github.com/SAP/cloud-commerce-spartacus-storefront).
Because we work with an international team, English is obligatory.
Location: Wrocław or remotely
How we code?
Version control:

GIT

Style guide
Code review
Pair programming
Static code analysis
TDD
BDD
Code metrics
Knowledge database
How we test?
Unit tests
Integration tests
System tests
Pentests
Performance tests
Manual testing
Test automation
CI
How we manage our projects?
Methodology:

Scrum

Who makes architectural decisions?

Architect

Who makes technology stack decisions?

Architect

Project management software:

JIRA, GitLab
Toolset
Laptop
PC
Additional monitor
Headphones
Personal container
Phone
Freedom to pick your tools

Operating system
Work environment
Tech supervisor
Open space
Separate rooms
Dress code
Flexible working hours
Remote possible:

100%

Business trips:

possible

Office hours:

7 - 18
Bonuses
Healthcare package
Healthcare package for families
Leisure package
Leisure package for families
Cold beverages
Hot beverages
Fruits
Snacks
Lunches
Conferences
Trainings
Books
Car parking
Bicycle parking
Shower
Chill room
Playroom for children
Integration events
People who may interview you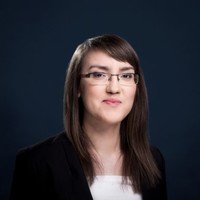 Aleksandra