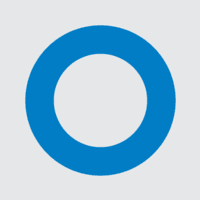 Warsaw, Framingham, Berlin and 2 more

Technologies in the company:
Requirements
Experience level:
Mid
English
Troubleshooting tools
Technologies
Necessary on this position:
Kotlin

Dagger2

MVVM

RxJava

or

Coroutines

Android Jetpack Architecture

FCM

Object Oriented development

OkHttp

Retrofit
Nice-to-have:
Koin

MockK

Spek

Gradle

Continous integration

MVP

API
Project you can join
Applause is the worldwide leader in crowdtesting of websites, mobile apps, IoT and in-store experiences. Our industry-leading SaaS platform and SDK make it easy to kick off tests, interact with the community of testers, and receive actionable insights in real time. Software is at the heart of how we engage users, and digital experiences must work flawlessly everywhere.
We are continuously working on new functionalities of our SaaS platform to:
- Easily Launch Tests
- See Issues in Real Time
- Connect to the Community
- View Analytics and Reporting
- Automate process with AI technology
Your project is to build the next generation SaaS platform using cutting edge technologies and make it even more advanced than current product.
How we code?
Version control:

Git

Style guide
Code review
Pair programming
Static code analysis
TDD
BDD
Code metrics
Knowledge database
How we test?
Unit tests
Integration tests
System tests
Pentests
Performance tests
Manual testing
Test automation
CI
How we manage our projects?
Methodology:

Scrum

Who makes architectural decisions?

Tech Lead

Who makes technology stack decisions?

Team

Concurrent projects per team member?:

1

Project management software:

Jira
Opportunity to change between projects
Team line-up:
Toolset
Laptop
PC
Additional monitor
Headphones
Personal container
Phone
Freedom to pick your tools

Operating system
Work environment
Tech supervisor
Open space
Separate rooms
Dress code
Flexible working hours
Remote possible:

10%

Business trips:

few days per year

Paid vacation:

26 days per year

Office hours:

8:00 - 20:00
Bonuses
Cold beverages
Hot beverages
Fruits
Snacks
Lunches
Conferences
Trainings
Books
Car parking
Bicycle parking
Shower
Chill room
Playroom for children
Integration events