About company
WHAT WE DO
Our domains are payments, IoT and biometrics. Thanks to our solutions, it is possible to digitalize payment cards and use the phone as a multi-tasking device. Opening a car with a selfie? No problem! Our producst are used by the best global IT and Telco brands, and we care for the safety of users' data.

OUR TEAM
Our goal is to create your own products based on the latest technologies. The key to success are teams: autonomous, interdisciplinary, covering all the necessary skills.

WHERE YOU CAN FIND US
Of course, in Lodz! Sometimes even in the yard of our historic villa, on deckchairs... This is where the best ideas come up!
Requirements
Experience level:
Mid
English - good level, spoken and written

Technologies
Necessary on this position:
Linux

Java

Python

or

Perl

or

bash
Nice-to-have:
Project you can join
IDEMIA digital enablement platform https://www.idemia.com/digital-enablement-platform  (also known as Payments Provisioning Cloud) provides seamless enrollment, tokenization and provisioning of payment cards into smartphones. Our solution integrates wallet providers with card issuers (banks) and payment scheme networks.Whole platform consists of few components / products (many microservices) hosted as multi-tenant SaaS "cloud". It is designed within distributed, scalable architecture focused on high availability / resiliency. Technical development of the platform is handled by over 50 engineers. As a Cloud Team we are focused on our platform validation and quality. Our team consists of integrators, QA specialists and Support Engineers.

As a Support Engineer you will be providing support to our SRE (L2) and Front Integrator teams as well as cooperating with our dev teams.

Challenges you will approach:

develop small CRs or tools (from time to time)
system configurations (to some extent)
That means you should have Java and Linux experience (at least 2 years).

We value practice over theory.
Linux experience might be helpful. Some scripting languages knowledge should also be useful for this position. Our platform enjoys the benefits of Kubernetes so understanding it or any other orchestration tool is welcome, but not mandatory.

If you like solving riddles and puzzles, you are fast learning and know how to use Google - you are over halfway to join our team!
How we manage our projects?
Bonuses
Cold beverages
Hot beverages
Fruits
Snacks
Adaptation tips
Language courses
Temporary housing
Help finding an apartment
Visa Services
Sign up bonus
Flight ticket
Conferences
Trainings
Books
Car parking
Bicycle parking
Shower
Chill room
Integration events
People who may interview you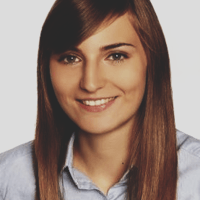 Anna

Recruitment process

Send your resume

Set up a meeting

Meeting and interview with team leader

Decision and feedback