Scrum Master
---
Project description
We are looking for a person ready to support the up and running organisation (Sprint KPIs) formed by feature teams in Nexus framework.
The SM works with the business oriented, available, open for discussion Product Owner supported by communicative, creative, open-minded Functional Analyst and Business Analyst. The SM works with the effective, quickly responding Team Leaders and experienced Architects. The organisation is self-organised cross-functional professional 5+ teams providing working solutions reviewed every sprint...and cooking the best burgers in IDEMIA ;)
The SM works also with Team Representatives facilitating Scrum events.
You will need to deal wilh following challenges support multinational cooperation (France (PO) - Poland - India) to be fully production ready on AWS, develop Nexus by new teams and towards continuous delivery and synchronise core with mobile teams.
You can benefit working in scaled Scrum with feature teams. It might be chance to visit incredible India.

Main responsibilities:
keep CAP Nexus up & running (supporting facilitation of Nexus events)
support Product Owner in roadmap realisation to release personas on time
support Team Leaders in new teams Nexus setup and development
support from time to time Team Representatives and teams in Scrum implementation
support Nexus Integration Team operations to remove impediments
support effective and smooth Poland-India cooperation
cooperates with other Scrum Masters to support IDEMIA Agility and support each others
Who we're looking for?
As a Scrum Master you will be working closely with team(s) on a daily basis. You will be also cooperating with other Scrum Masters, Product Owners, Team Leaders and Agile Coach to get the support we all need from each other and to keep focus on building the right culture.
There is no one particular "stance" of Scrum Master we prefer. Our teams culture evolves as new team members appear, business and technology change, priorities of work vary. That is why we want you to collaborate with teams and make sure to support them in whatever makes the most sense both in short and long term. Sometimes it is the process that you can help to improve, while for some you need to be a very good listener and mentor. And the other day you might be doing basic facilitation of Scrum events.
How we work?
How we manage our projects?
Who makes architectural decisions?
Team
Who makes technology stack decisions?
Team
Concurrent projects per team member?
1
Freedom to pick your tools
Work environment
7:00 - 18:00
Office hours
Bonuses
Parking
Bicycle parking
Car parking
Other
Shower
Chill room
Integration events
Get to know us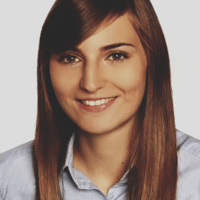 Check out similar job offers