QA/Automation tester
---
Project description
We are a team of six great people, we work together, we fight together and we face challenges together :) We are responsible for developing and testing one of core IDEMIA products in mobile payments domain. We develop new features and monitor existing ones.
As a QA you will be responsible for test planning, developing and executing automated tests (integration, regression, performance, HA). Together with developers you will be analysing issues and looking for best ways to resolve them.
Who we're looking for?
How we work?
How we manage our projects?
Who makes architectural decisions?
Team
Who makes technology stack decisions?
Team
Concurrent projects per team member?
2
Freedom to pick your tools
Creating technical documentation
Bonuses
Kitchen
Hot beverages
Cold beverages
Fruits
Traning
Trainings
Trainings
Trainings
Conferences
Books
Parking
Bicycle parking
Car parking
Other
Shower
Chill room
Integration events
Get to know us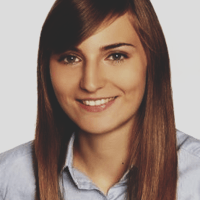 Check out similar job offers