Lublin, Warsaw

Technologies in the company:
Requirements
Experience level:
Mid
Min. 2+ years experience in SharePoint Developer.
Excellent communication skills in speaking and writing.
Analytical mind, ability to solve complex IT problems.
Fluent English.
Good soft skills: negotiation, communication, conflict resolution Solid analytical and conceptual skills.
Technologies
Necessary on this position:
.NET

SharePoint

Azure

SQL Server

CSS

HTML

jQuery
Project you can join
Specialist:
Completes tasks and sets priorities without or with minimal supervision.
Estimates the effort required to complete own work.
Breaks down complex technical matters into smaller tasks.
Supervises technical quality and set priorities for others (Juniors).
Participates in meetings with the customers on the need basis.
Prepares technical project documentation (Adm & Op guides, Test cases & scenarios, DR & Backup, etc.).
Executes technical proof of concepts.
Able to perform project UAT, training/knowledge session.
Senior:
Prepare high-level project documentation, ie. Architecture and design, vision and scope documents, and also WBS if needed (MS Project).
Lead meetings with the customer technical teams (trainings, handovers, requirements gathering etc.) and internal project teams.
Prepare technical input for offers.
Supervises technical quality and set priorities for others, not only Juniors.
Break down business requirements into technical specification.
Estimate the effort required to deliver a project based on statement of work (SoW).
Perform solution handover.
Lead small (2-3 ppl.) delivery team holding responsibility to deliver within agreed hours budget.
How we manage our projects?
Toolset
Laptop
PC
Additional monitor
Headphones
Personal container
phone
Freedom to pick your tools

Operating system
Work environment
Tech supervisor
Open space
Separate rooms
Dress code
Flexible working hours
Remote possible:

80%

Paid vacation:

depends on contract for e.g. 26 days for B2B contract

Office hours:

6:00 - 18:00
Bonuses
Healthcare package
Healthcare package for families
Leisure package
Leisure package for families
Cold beverages
Hot beverages
Fruits
Snacks
Lunches
Adaptation tips
Language courses
Temporary housing
Help finding an apartment
Visa Services
Sign up bonus
Flight ticket
Money for moving expenses
Conferences
Trainings
Books
Car parking
Bicycle parking
Shower
Chill room
Playroom for children
Integration events
People who may interview you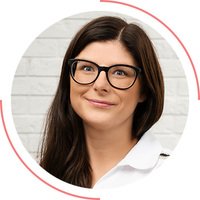 Ilona Kasiak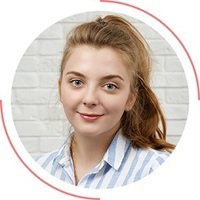 Maja Sobotka