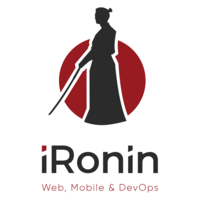 Warsaw

Technologies in the company:
Requirements
Experience level:
Mid
Candidate profile
Elixir enthusiast and practitioner.
Understanding of Software Design Patterns, Service Oriented Architecture, REST API's, Test Driven Development, Continuous Integration and Continuous Delivery.
Taking responsibility for code quality, security and scalability.
Curiosity and enthusiasm for blockchain technologies.
Engagement, self-reliance and strong collaboration skills.
Tech stack we use
Technologies
Necessary on this position:
Nice-to-have:
Phoenix

JavaScript

React Native
Project you can join
The challenge
Becoming part of a Scrum team and helping our long-term partner in extending their services to other countries and continents. Scaling and developing the back-end of a fin-tech app with a modern tech stack. Working on an established transactions platform that utilizes blockchain and a distributed ledger. Developing a microservice-oriented system that requires secure coding practices and efficient solutions. Bringing a holistic approach, independent thinking and a get-things-done attitude into the project.
How we code?
Version control:

GIT

Style guide
Code review
Pair programming
Static code analysis
TDD
BDD
Code metrics
Knowledge database
How we test?
Unit tests
Integration tests
System tests
Pentests
Performance tests
Manual testing
Test automation
CI
How we manage our projects?
Methodology:

Scrum, Agile, Kanban

Who makes architectural decisions?

Team

Who makes technology stack decisions?

Team

Concurrent projects per team member?:

1

Project management software:

Jira
Toolset
Laptop
PC
Additional monitor
Headphones
Personal container
phone
Freedom to pick your tools

Operating system
Work environment
Tech supervisor
Open space
Separate rooms
Dress code
Flexible working hours
Remote possible:

100%

Business trips:

no

Paid vacation:

yes
Bonuses
Healthcare package
Healthcare package for families
Leisure package
Leisure package for families
Conferences
Trainings
Books
Shower
Chill room
Playroom for children
Integration events