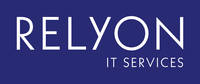 Warsaw, Wrocław

Technologies in the company:
Requirements
Experience level:
Senior
Familiarity with:
• Hadoop distributions like Hortonworks/Cloudera/MapR 
• SQL like engines like Hive/Impala/Hawq 
• Data modeling and reporting on Hadoop 
• NoSQL databases like HBase/Gemfire/Cassandra/MongoDB 
• ETL tools for Hadoop Processing like Informatica Powercenter/Talend 
• stream processing engines like Storm/Spark 
• messaging system like Kafka/RabbitMQ/ZeroMQ 
• Machine Learning on Hadoop like Spark MLlib/R/Cloudera Data Science Workbench 
• Processing languages on Hadoop like Java/Scala/Python 
• Linux OS like RedHat/CentOS/Ubuntu with bash scripting 
• DevOps tools like Chef, Jenkins, Ansible, Git
Qualifications – DWH/BI:
• Understanding of the DWH/ETL concepts 
• Experience in working with analytical database (Oracle Exadata/Teradata/Vertica….) 
• Experience in ETL tools (like Informatica/DB2/Talend) 
• Experience in data modeling would be a plus
Qualifications – Cloud
• Familiarity with one of the Cloud stacks Azure/AWS: 
• Storage 
• Integration 
• Compute engines 
• Database engines 
• Analytics 
• Machine Learning 
• Network 
• Security and Identity 
• Developer Tools 
• DevOps
Qualifications – General
• Good English language skills. 
• Problem solving and analytical skills. 
• Explore emerging technologies and quickly adapt. 
• Eagerness to learn and adaptability to changes.
Technologies
Necessary on this position:
Hadoop

or

Hortonworks

or

Cloudera

or

MapR

SQL

or

noSQL

ETL

or

DWH

Linux

Machine Learning

Storm

or

Spark

AWS

or

Azure
Project you can join
Role Overview
• Lead Big Data technical role for Customer's RFI, RFP and projects planning
• Lead Big Data team role for projects implementation
• At least 2 Big Data projects completed as Solution Architect.
• At least 5 years' experience in BI/DW or Big Data area.
Work environment
Tech supervisor
Open space
Flexible working hours
Remote possible:

100%

Office hours:

8 - 18
Bonuses
Healthcare package
Healthcare package for families
Temporary housing
Help finding an apartment
Flight ticket
Conferences
Trainings
Books