Project description
The 360 Code Lab is a part of the Austrian based 360 Lab (360-lab.com), which develops innovative products and services and optimizes existing business models for their market conformity. The aim of the 360 Code Lab is to develop state of the art technologies and to make ideas become reality. In short, the 360 Code Lab is a place where motivated developers will be working on cutting edge projects in a super modern office in the Warsaw Spire Tower.
Your tasks
We are burning to break new ground, break traditional thinking patterns and implement creative solutions. We are looking for people who want to shape our company and make a difference, and for whom a responsible, respectful togetherness is a matter of course.
In this role:
You are working together with your team on developing an already on the market established product
Development is done on Microsoft .NET stack (C#, Asp .NET, .NET full framework or .NET Core)
In the agile SCRUM team, you are involved in the complete software development cycle (from requirement analysis through implementation and quality assurance to deployment and ongoing operation)
Ideas are born in the team and implemented in the team
Either you burn for frontend or backend development, you decide! We also like to use all-round talents as full-stack developers
Who we're looking for?
Bachelor's or Master's degree in engineering, information technology, data communications, telecommunications, computer science, or equivalent educational or professional experience and/or qualifications
Excellent analytical and social skills with the ability to work successfully across all engineering disciplines
Strong interest in new technologies and willingness to learn and curiosity
Hands-on mentality & Can-Do-Attitude
Maturity, judgement and proven ability to build strong relationships
Fluent in English
Experience with Microsoft C# and .NET stack
Knowledge about OOP and design patterns
Experience with web technologies like HTML, CSS
Experience with relational databases (SQL-Server) and ORM (NHibernate, Entity Framework)
Optionally experience with Javascript frameworks like Angular, React, Vue
How we manage our projects?
Opportunity to change between projects
Freedom to pick your tools
Kitchen
Cold beverages
Hot beverages
Fruits
Lunches
Snacks
Traning
Trainings
Books
Conferences
Other
Chill room
Integration events
Recruitment process
- 20 days
Get to know us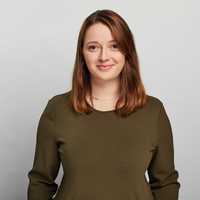 Check out similar job offers