With over 7 500 specialists, Sii is Poland's largest technology consulting, digital transformation, BPO, and engineering services vendor.
We build software that helps organizations engage customers, differentiate their brands, and drive revenue growth.
As a Tricentis Partner, we have a broad project portfolio related to Tosca solutions. For our team, we are looking for a new Tosca Automation Engineer which will support the quality of software. The person in this position will be responsible for the software functionality that conforms to business requirements, using a combination of various types of testing techniques.
Working with the team and assuring the product quality
Analyzing project and product requirements
Scripting, configuring, implementing and maintaining test scenarios using Tosca
Preparing test plans, test executions, test reports, and summary reports
Analyzing test results and submitting defects/tasks for developers
Creating test patterns and providing methodical guidance
Applying standard techniques and procedures
Complying the company's overall development and testing processes
2-5 years of practical experience in software testing and at least 1 year in Tosca Test Automation
Understanding of Continuous Integration & Continuous Development (CI/CD) and ability to identify and steer HTML Controls (DevTools)
Skills in creating modules using Tosca XScan and using them to create end-to-end test cases, following best practices
Expertise in building reusable test blocks in the library and static test data using the TestCase Design section
Skills in generating and measuring risk weight of requirements   
Ability to write SQL queries, as well as a good knowledge of web services and API Testing (REST API)
Being a team player with a winning attitude and strong communication skills
Very good written and spoken English skills

Optional
ISTQB certification
Tosca Test Automation certification
Basic knowledge of Tosca Automation Framework, TBOX/ TBOX modules, TCD, requirements, APIs, and BI in Tosca
General familiarity in areas of SAP S/4HANA or/and R/3 or Salesforce or ServiceNow
Developing skills (e.g. Java, C#)
Healthcare package
Leisure package
Healthcare package for families
Trainings
Leisure package for families
Conferences
Books
Financial bonus
Fruits
Integration events
Hot beverages
Car parking
Bicycle parking
Cold beverages
Snacks
Chill room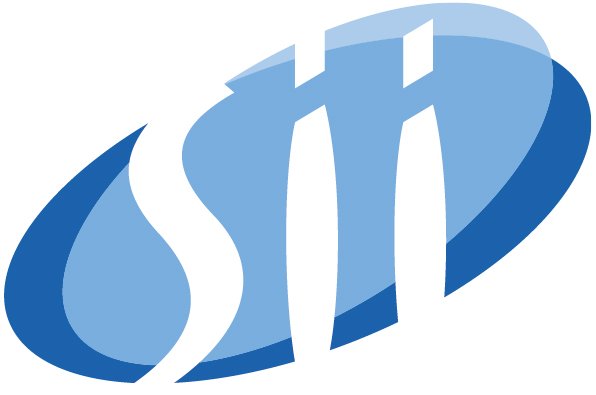 Od 2006 roku na rynku, 7 500 ekspertów, 1 miliard złotych przychodu, 8-krotny tytuł Great Place to Work – poznajcie Sii, najszybciej rozwijającą się firmę IT, transformacji cyfrowej, BPO i inżynierii przemysłowej w Polsce. Realizujemy projekty dla ponad 200 klientów z całego świata. Naszą misją jest identyfikowanie i promowanie najlepszych pracowników, czyli Power People.
Sii posiada swoje biura w 15 lokalizacjach w Polsce, w: Warszawie, Krakowie, Wrocławiu, Gdańsku, Poznaniu, Katowicach, Łodzi, Lublinie, Rzeszowie, Bydgoszczy, Pile, Częstochowie, Białymstoku, Szczecinie i Gliwicach.  
Dlaczego Sii?
Najlepsze Miejsce Pracy od 2015 - to dzięki opiniom pracowników otrzymujemy tytuł i wdrażamy nowe pomysły
Dziesiątki fascynujących projektów dla prestiżowych marek z całego świata w różnorodnych technologiach
Stabilność zatrudnienia - kończy się Twój projekt? Chcesz go zmienić? Znajdziemy Ci nowy! Mamy do tego aplikację – Job Changer
Stabilność finansowa - 1 mld PLN przychodu, brak długów, status preferowanego dostawcy u wielu klientów
500 000 PLN rocznie na Twoje pomysły - taką kwotą wspieramy pasje i akcje wolontariackie naszych pracowników
Dzielimy się zyskiem z pracownikami - w ostatnim roku przeznaczyliśmy na ten benefit 21 mln PLN
Ponad 7 500 ekspertów, od których możesz się uczyć i dzielić doświadczeniem
Stawiamy na Twój rozwój - meetupy, webinary, platforma szkoleniowa i blog technologiczny – Ty wybierasz
Bogaty pakiet benefitów - prywatna opieka zdrowotna, platforma MyBenefit, zniżki na samochody i więcej
Komfortowe miejsce pracy - pracuj w naszych biurach klasy A lub zdalnie
Przyjazna kadra menadżerska - szybki proces decyzyjny, wszyscy jesteśmy na "ty"
Autentyczne wartości - to nie puste słowa, kierujemy się nimi każdego dnia
Fantastyczna atmosfera, z której słyniemy tworzona przez wszystkich Sii Power People
Chcesz dowiedzieć się więcej? Zerknij tutaj -> www.sii.pl