Security Vulnerability Management provides the support infrastructure for IT systems from Cyber Security perspective. It is a part of Cyber Hygiene, a function that provides executive level analysis, reporting, compliance support and oversight for security vulnerability remediation activities across all platforms. It ensures compliance delivery as per policies, review and timely remediation of vulnerabilities/configurations of servers' Network IP, Operating System, Middleware, Database hosted on prem/ Cloud infra along with other IT assets.
We are building a team of Big Data Analysts with understanding of IT Infrastructure and preferably Cyber Security. Some team members will work more on the technical side, while others will combine Data Analysis with Business Analysis - it's up to you what you choose and where you feel better, over the time you can also perform BA activities.
Excel
Foundation
ITIL
Power BI
Technical side
Accountable for compliance of assets hosted in client's environment
Must track and be able to report cradle to grave the full life cycle associated with vulnerability identification to remediation
Handle massive data sets, analyze & report
Identify deviations/discrepancy in security vulnerability data and liaise with multiple teams to fix them
Drive compliance of patching, configurations of assets as per Cyber Hygiene guidelines
Ensure all work activities adhere to the bank's policies and procedures
Generate executive reports on projects/ compliance levels
Drive end to end vulnerability scanning, detection, and remediation improvement projects
Liaise with Automation, platform teams, patching teams to increase the infra footprint (cloud, MW, firmware) and further streamline the patching automation
Identify improvement opportunities in existing process, initiate and drive the improvements as projects
Escalation of issues/ potential problems to appropriate owners/ streams/ Stakeholders
Track & Report KPI/SLA/OLA's for all Vulnerability management related Metrics
Business side
Run Operational projects to streamline and enhance tools & processes as per deadlines
Prepare status reports and present to stakeholders &, management
Organize & chair meeting with relevant stakeholders to drive projects
MUST
Technical side
Knowledge on tools such as Nessus Vulnerability Scanner, Tanium, Panaseer, ServiceNow, RiskIQ or similar
Bachelor's degree in technology or equivalent higher education in IT
Well-versed with IT Security Vulnerability and Patch Management Methodology
Understanding of Cyber Hygiene concept
Risk Rating Model knowledge
Hands-on experience on handling, analyzing and generate reports out of massive size of data sets
Knowledge on Analytic tools such as Excel, Tableau, Power BI, Alteryx etc.
Knowledge on CVE & solutions released by vendors such as Red Hat & Microsoft
ITIL Foundation certification, proficient on Release, Change, Incident, Problem Management
Experience on Process Improvements/Automations to bring in Operational Efficiency
Strong learning capability, committed to self-development
Able to adapt to changes and have flexibility in performing the support role
Experience in IT support role within Banking & Financial services industry
Business side
Great presentation skills
Office 365, especially Excel and Power Point skills
Able to communicate assertively and effectively across all levels (Stakeholders, Peers, Auditors, Leadership)
Client-focused and ability to empathize with clients' needs and instill confidence that their issue will be dealt with efficiently and effectively
NICE TO HAVE
n/a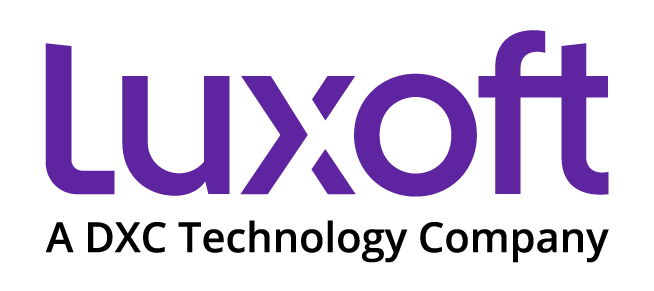 Luxoft, a DXC Technology Company, is a global digital strategy and software engineering firm with about 18,000 international employees within its 44 offices in 21 countries. It is headquartered in Zug, Switzerland. 
In 2000, Luxoft was established in Moscow under the direction of Dmitry Loschinin. In 2008 it acquired ITC Networks in Bucharest. In 2013, Luxoft was listed on the New York Stock Exchange, following an initial public offering of 4.1 million shares at $17.00 per ordinary share.  
In January 2019, Luxoft was acquired by U.S. company DXC Technology. Luxoft partnered with LG Electronics to create a next-generation Autonomous Mobility concept vehicle that integrates consumers' personalized digital lifestyles into a driving experience. Luxoft enabled Switzerland's first Blockchain based e-vote platform with the City of Zug and Hochschule Luzern's Blockchain Lab.
Luxoft, a DXC Technology Company is a world-renowned company. It has been present on the Polish market for over 11 years. We have offices in Krakow, Warsaw, Wroclaw, and Tri-City. We employ almost 2,000 experienced experts carrying out projects for over 40 clients from the financial, automotive, medical, tourist industries, etc. We work for many international clients, including the USA, Great Britain, and Switzerland.
So far, Luxoft Poland has made a name for itself as a company that offers work on innovative projects, we offer various experiences in the field of IT, opportunities for rapid development, an extensive training program, and attractive benefits for employees.
At present, 62% of Luxoft Poland employees come from Poland, and 38% from around 50 countries, including Ukraine, Brazil, Russia, India, Belarus, Turkey, Spain, Portugal, Italy, Romania, USA, etc.
At Luxoft, a DXC Technology Company, as much as 85 percent of employees are experts with the "Senior" experience level, with at least five years of experience. We care about our employees, so every day we try to provide them with the best possible conditions for work and development.
Technology is our passion! We focus on top engineering talent means that you will be working with the best industry professionals from around the world. Because of that, Luxoft is a global family with an epic atmosphere – we love what we do!