Looking for motivated and open minded professional to join 6FTE Scrum team.
You will be able to apply your talents in both of tech-stack area as well as in process driving and communication layer as per your own personal understanding of career development strategy.
Top3 investment bank organization ensures multination environment of non-stop 5/24 joint global Software development environment that includes Luxoft, Client and other vendor Engineers.
Application is Enterprise wide system that serves as golden source of reference/dictionary information about Clients - Client lifecycle Management and Counterparty Management.
Know Your Client (KYC) and Regulatory requirements maintenance as well in the scope. Complicated multi components architecture ensures huge technologies list to boost up your personal tech-stack.
Team Challenges list includes both short and long term goals of introducing CI/CD process as well as BDD Automation QA, Environment adaptation to Cloud GCP technology migration by applying same Microservice and Containerization architecture patterns to the wide application scope that has been productionalized already for few application components.
Analyze product requirements
Test cases development and maintenance
Provide full-cycle testing (functional, integration, etc) and other software product verification and validation activities
Generate test reports indicating the testing results and conclusion about a product stability
Time to time supporting Client team with Users Acceptance Testing
Maintain Close communication with client
Reporting to Luxoft and DB managers on issues, new opportunities, etc.
MUST
Gerkin, SQL, XML, Java Message Service (JMS), Test Cases
Experience in web application testing
Experience with database systems and SQL knowledge to cover application backend
Ability to work with complex data workflows
Experience in testing documentation development, review and maintenance (Test Plans, Test Cases, Test Protocols, etc.)
Experience in requirements evaluation and analysis
The candidate should be attentive to details, responsible, service-oriented, able and willing to learn and grow professionally
Good communication skills, team player
Confident English level to maintain direct communication with client
NICE TO HAVE
Pega, Automation QA, Microservices, REST API
Ability to maintain BDD (Behavior Driven Development) approach is strong plus
Willingness to gain knowledge in inhouse QA Automation framework
Basics of Manual QA team leadership is a plus
Experience in Business Process Management or complex architecture applications helps a lot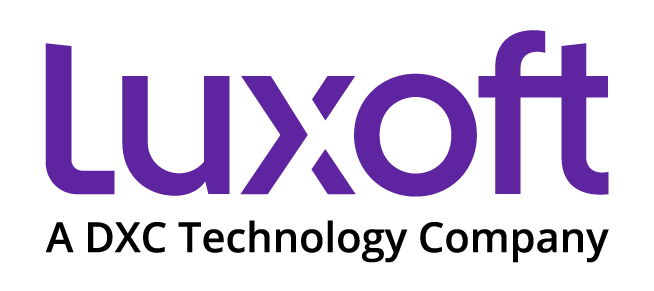 Luxoft, a DXC Technology Company, is a global digital strategy and software engineering firm with about 18,000 international employees within its 44 offices in 21 countries. It is headquartered in Zug, Switzerland. 
In 2000, Luxoft was established in Moscow under the direction of Dmitry Loschinin. In 2008 it acquired ITC Networks in Bucharest. In 2013, Luxoft was listed on the New York Stock Exchange, following an initial public offering of 4.1 million shares at $17.00 per ordinary share.  
In January 2019, Luxoft was acquired by U.S. company DXC Technology. Luxoft partnered with LG Electronics to create a next-generation Autonomous Mobility concept vehicle that integrates consumers' personalized digital lifestyles into a driving experience. Luxoft enabled Switzerland's first Blockchain based e-vote platform with the City of Zug and Hochschule Luzern's Blockchain Lab.
Luxoft, a DXC Technology Company is a world-renowned company. It has been present on the Polish market for over 11 years. We have offices in Krakow, Warsaw, Wroclaw, and Tri-City. We employ almost 2,000 experienced experts carrying out projects for over 40 clients from the financial, automotive, medical, tourist industries, etc. We work for many international clients, including the USA, Great Britain, and Switzerland.
So far, Luxoft Poland has made a name for itself as a company that offers work on innovative projects, we offer various experiences in the field of IT, opportunities for rapid development, an extensive training program, and attractive benefits for employees.
At present, 62% of Luxoft Poland employees come from Poland, and 38% from around 50 countries, including Ukraine, Brazil, Russia, India, Belarus, Turkey, Spain, Portugal, Italy, Romania, USA, etc.
At Luxoft, a DXC Technology Company, as much as 85 percent of employees are experts with the "Senior" experience level, with at least five years of experience. We care about our employees, so every day we try to provide them with the best possible conditions for work and development.
Technology is our passion! We focus on top engineering talent means that you will be working with the best industry professionals from around the world. Because of that, Luxoft is a global family with an epic atmosphere – we love what we do!