Our client is a leading global Financial Market data provider who runs several change programs to deliver high-quality software that connects Financial Markets across the globe in a real-time, high-frequency, and low-latency data management chain.
The business continues to grow rapidly via acquisition, so the technology stack is very varied. All new solutions are designed to be cloud first and there is a significant investment in this space. The Architect works with teams across the company to define innovative, scalable and resilient solutions aligned with business and technology roadmaps, championing group standards and policies, and working with internal Investment Solution business analysts and developers, and group technology teams to ensure successful delivery.
The successful candidate will be pragmatic and delivery focused, have a strong technical background, and a passion for technology, emerging trends and best practices.
The main challenge for the candidate will be is the strategic development platform for consolidating existing tools and instances onto a single platform.
It is expected with limited supervision the candidate will be able to deliver each of the key objectives of the role identified above. It is therefore expected that he or she will have:
Produce and promote high quality solution designs and application architectures that are aligned with the team's principles and strategies
Work with business and technology stakeholders to produce current state / target state, drive transition plans and roadmap creation
Champion policies, procedures, and best practice design principles
Analysis of business requirements to identify flexible and pragmatic design changes to development and production architecture
Act as a technical consultant providing technical knowledge, coaching/mentoring, leveraging knowledge of industry trends and best practices
Participate in vendor selection exercises and gap analysis activities, and where required work with them to understand influence their roadmaps to support strategic objectives
Understand the balance between business drivers and purity of design
Where required facilitate and develop PoCs to demonstrate new concepts or technology choices
Work closely with group functions such as infrastructure, and information security building relationships and becoming a trusted point of contact
Take ownership of platform roadmaps, acting as a point of contact for senior stakeholders when exploring new opportunities
Mentoring and leadership of junior team members, technical leads and external consultants
Prioritize technical backlog based on the business priorities
MUST
Solution Architect experience with 3+ years
Experience at least in one transformation and implementation for cloud migration project
Strong background on DevSecOps, specially SonarQube.
Aware of the DevOps toolsets
Experience in managing the team through a scrum/agile process
Experience building CI/CD and deploying infrastructure (GitLab)
Experience with AWS
Knowledge in Kubernetes and other cutting edges cloud services
Hands-on experience in application containerization
Good in basics of Terraform and other IaC tools.
Experience in deploying multi-environment infrastructure with secure remote state file management
NICE TO HAVE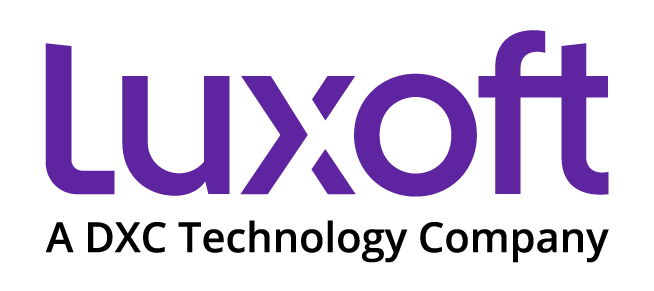 Luxoft, a DXC Technology Company, is a global digital strategy and software engineering firm with about 18,000 international employees within its 44 offices in 21 countries. It is headquartered in Zug, Switzerland. 
In 2000, Luxoft was established in Moscow under the direction of Dmitry Loschinin. In 2008 it acquired ITC Networks in Bucharest. In 2013, Luxoft was listed on the New York Stock Exchange, following an initial public offering of 4.1 million shares at $17.00 per ordinary share.  
In January 2019, Luxoft was acquired by U.S. company DXC Technology. Luxoft partnered with LG Electronics to create a next-generation Autonomous Mobility concept vehicle that integrates consumers' personalized digital lifestyles into a driving experience. Luxoft enabled Switzerland's first Blockchain based e-vote platform with the City of Zug and Hochschule Luzern's Blockchain Lab.
Luxoft, a DXC Technology Company is a world-renowned company. It has been present on the Polish market for over 11 years. We have offices in Krakow, Warsaw, Wroclaw, and Tri-City. We employ almost 2,000 experienced experts carrying out projects for over 40 clients from the financial, automotive, medical, tourist industries, etc. We work for many international clients, including the USA, Great Britain, and Switzerland.
So far, Luxoft Poland has made a name for itself as a company that offers work on innovative projects, we offer various experiences in the field of IT, opportunities for rapid development, an extensive training program, and attractive benefits for employees.
At present, 62% of Luxoft Poland employees come from Poland, and 38% from around 50 countries, including Ukraine, Brazil, Russia, India, Belarus, Turkey, Spain, Portugal, Italy, Romania, USA, etc.
At Luxoft, a DXC Technology Company, as much as 85 percent of employees are experts with the "Senior" experience level, with at least five years of experience. We care about our employees, so every day we try to provide them with the best possible conditions for work and development.
Technology is our passion! We focus on top engineering talent means that you will be working with the best industry professionals from around the world. Because of that, Luxoft is a global family with an epic atmosphere – we love what we do!