Cloud-based reference data platform, a new Finance Risk And Data Analytics capability, that will provide data mastering and distribution capabilities for various reference data domains including Instruments, Ratings, Book Data, Product Taxonomy, Legal Entity, Industries, Countries, Currencies, etc. As a service we provide cleansing, enriching and data quality in a centralized place and offering it to different systems, applications, or users, irrespective of where they are in the organization, or on the network.
As Big Data Engineer you will be building big data solutions to solve some of the organisation's toughest problems and delivering significant business value. This is a really exciting time to join as you will be helping to shape the Reference Data Mastering and Distribution architecture and technology stack within our new cloud-based datalake-house.
We're a truly global, collaborative and friendly group of people. Having a diverse, inclusive and respectful workplace is important to us. And we support your career development, internal mobility and work-life balance.
AWS
Azure
Agile
Apache
Azure
Cassandra
ETL
Java
MS SQL
MongoDB
Neo4j
NoSQL
SQL
Scala
Spark
Shape the portfolio of business problems to solve by building detailed knowledge of internal data sources
Model data landscape, obtain data extracts and define secure data exchange approaches
Acquire, ingest, and process data from multiple sources and systems into Cloud Data Lake
Operate in the fast-paced, iterative environment while remaining compliant with bank's Information Sec policies/standards
Collaborate with others to map data fields to hypotheses and curate, wrangle, and prepare data for use in their advanced analytical models
Help architect the strategic advanced analytics technology landscape
Build reusable code and data assets
Codify best practices, methodology and share knowledge with other engineers in the bank
MUST
Experience in software development, including a clear understanding of data structures, algorithms, software design and core programming concepts
Experience in Distributed Processing using Databricks (preferred) or Apache Spark
Meaningful experience with at least one of the following technologies: Scala or Java
Ability to debug using tools like Ganglia UI, expertise in Optimizing Spark Jobs
Experience and interest in Cloud platforms such as Azure (preferred) or AWS
The ability to work across structured, semi-structured, and unstructured data, extracting information and identifying linkages across disparate data sets
Expert in creating data structures optimized for storage and various query patterns for e.g. Parquet and Delta Lake
Meaningful experience in at least one database technology such as:
Traditional RDBMS (MS SQL Server, Oracle, PostgreSQL)
NoSQL (MongoDB, Cassandra, Neo4J, CosmosDB, Gremlin)
Understanding of Information Security principles to ensure compliant handling and management of data
Experience in traditional data warehousing / ETL tools (Azure Data factory, Informatica)
Ability to clearly communicate complex solutions
Proficient at working with large and complex code bases (Github, Gitflow, Fork/Pull Model) and development tools like IntelliJ
Working experience in Agile methodologies (SCRUM, XP, Kanban)
Comfortable multi-tasking, managing multiple stakeholders and working as part of agile team
Excellent communication skills including experience speaking to technical and business audiences and working globally
Strong problem solving and analytical skills
Keen to learn and share new concepts
NICE TO HAVE
Relevant certifications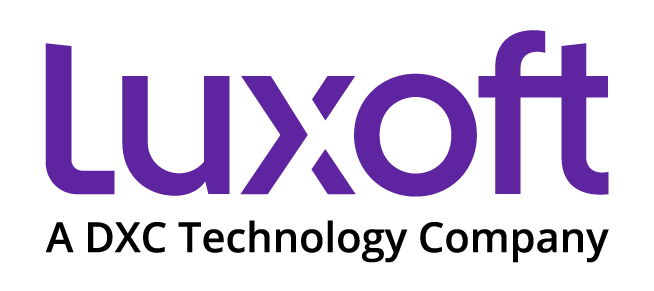 Luxoft, a DXC Technology Company, is a global digital strategy and software engineering firm with about 18,000 international employees within its 44 offices in 21 countries. It is headquartered in Zug, Switzerland. 
In 2000, Luxoft was established in Moscow under the direction of Dmitry Loschinin. In 2008 it acquired ITC Networks in Bucharest. In 2013, Luxoft was listed on the New York Stock Exchange, following an initial public offering of 4.1 million shares at $17.00 per ordinary share.  
In January 2019, Luxoft was acquired by U.S. company DXC Technology. Luxoft partnered with LG Electronics to create a next-generation Autonomous Mobility concept vehicle that integrates consumers' personalized digital lifestyles into a driving experience. Luxoft enabled Switzerland's first Blockchain based e-vote platform with the City of Zug and Hochschule Luzern's Blockchain Lab.
Luxoft, a DXC Technology Company is a world-renowned company. It has been present on the Polish market for over 11 years. We have offices in Krakow, Warsaw, Wroclaw, and Tri-City. We employ almost 2,000 experienced experts carrying out projects for over 40 clients from the financial, automotive, medical, tourist industries, etc. We work for many international clients, including the USA, Great Britain, and Switzerland.
So far, Luxoft Poland has made a name for itself as a company that offers work on innovative projects, we offer various experiences in the field of IT, opportunities for rapid development, an extensive training program, and attractive benefits for employees.
At present, 62% of Luxoft Poland employees come from Poland, and 38% from around 50 countries, including Ukraine, Brazil, Russia, India, Belarus, Turkey, Spain, Portugal, Italy, Romania, USA, etc.
At Luxoft, a DXC Technology Company, as much as 85 percent of employees are experts with the "Senior" experience level, with at least five years of experience. We care about our employees, so every day we try to provide them with the best possible conditions for work and development.
Technology is our passion! We focus on top engineering talent means that you will be working with the best industry professionals from around the world. Because of that, Luxoft is a global family with an epic atmosphere – we love what we do!