The Cloud Engineering and Automation team is part of the Corporate Technology division in the Bank Securities. This is a small team currently consisting of two Cloud Architects/Engineers, which will be overseen by the Head of Cloud Engineering and Grid Computing.
The primary cloud platform is Azure, with limited support for Oracle Cloud. There is a possibility that we will be onboarding AWS in the near future.
The responsibility of the team is to manage all aspects of the public cloud platform for Iaas, PaaS and Saas.
This includes architectural design and guidance, liaising with application teams, implementing solutions for application teams, and monitoring and supporting the cloud resources.
AWS
Azure
Azure
Docker
Kubernetes
Python
REST
MAIN PURPOSE OF THE ROLE
The primary objective is to provide advice, and support and develop the public cloud platforms for the BANK.
Development of automation tools to improve the productivity of the team.
KEY RESPONSIBILITIES
Produce architectural designs based on the business requirements documents for projects.
Liaise with application teams and other infrastructure teams.
Implement solutions for applications.
Work with other members of the cloud team to increase the stability, security and cost effectiveness of the platforms.
Provide BAU support to cloud user
MUST
WORK EXPERIENCE:
Essential:
We are also looking for someone that is very technical in Azure, for example AZ-104 minimum (or equivalent)
Architectural design documentation
Azure experience, including developing ARM templates
Development experience, ideally with Python.
Preferred:
Experience with Oracle Cloud
Experience with AWS
FUNCTIONAL / TECHNICAL COMPETENCIES:
Essential:
Experience working in a team to support Azure as a primary cloud provider.
Preferred :
Strong development experience and ability to use automation to solve problems
Experience with developing code for containers, and managing docker / Kubernetes.
Development using REST APIs.
Education / Qualifications:
AZ-104 Microsoft Azure Administrator
NICE TO HAVE
Preferred Education / Qualifications:
Bachelor degree
AZ-303 or higher Microsoft Certified: Azure Solutions Architect Expert
Personal requirements:
Excellent communication skills
Results driven, with a strong sense of accountability
A proactive, motivated approach.
The ability to operate with urgency and prioritise work accordingly
Strong decision-making skills, the ability to demonstrate sound judgement
A structured and logical approach to work
Strong problem-solving skills
A creative and innovative approach to work
Excellent interpersonal skills
The ability to manage large workloads and tight deadlines
Excellent attention to detail and accuracy
A calm approach, with the ability to perform well in a pressurised environment
Strong numerical skills
A confident approach, with the ability to present to both management and technical audiences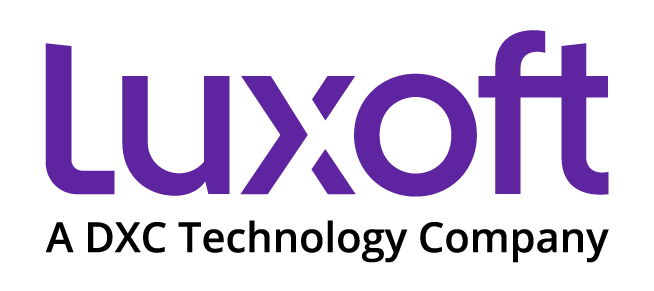 Luxoft, a DXC Technology Company, is a global digital strategy and software engineering firm with about 18,000 international employees within its 44 offices in 21 countries. It is headquartered in Zug, Switzerland. 
In 2000, Luxoft was established in Moscow under the direction of Dmitry Loschinin. In 2008 it acquired ITC Networks in Bucharest. In 2013, Luxoft was listed on the New York Stock Exchange, following an initial public offering of 4.1 million shares at $17.00 per ordinary share.  
In January 2019, Luxoft was acquired by U.S. company DXC Technology. Luxoft partnered with LG Electronics to create a next-generation Autonomous Mobility concept vehicle that integrates consumers' personalized digital lifestyles into a driving experience. Luxoft enabled Switzerland's first Blockchain based e-vote platform with the City of Zug and Hochschule Luzern's Blockchain Lab.
Luxoft, a DXC Technology Company is a world-renowned company. It has been present on the Polish market for over 11 years. We have offices in Krakow, Warsaw, Wroclaw, and Tri-City. We employ almost 2,000 experienced experts carrying out projects for over 40 clients from the financial, automotive, medical, tourist industries, etc. We work for many international clients, including the USA, Great Britain, and Switzerland.
So far, Luxoft Poland has made a name for itself as a company that offers work on innovative projects, we offer various experiences in the field of IT, opportunities for rapid development, an extensive training program, and attractive benefits for employees.
At present, 62% of Luxoft Poland employees come from Poland, and 38% from around 50 countries, including Ukraine, Brazil, Russia, India, Belarus, Turkey, Spain, Portugal, Italy, Romania, USA, etc.
At Luxoft, a DXC Technology Company, as much as 85 percent of employees are experts with the "Senior" experience level, with at least five years of experience. We care about our employees, so every day we try to provide them with the best possible conditions for work and development.
Technology is our passion! We focus on top engineering talent means that you will be working with the best industry professionals from around the world. Because of that, Luxoft is a global family with an epic atmosphere – we love what we do!