The EDM Quality Assurance team comprises of Highly skilled and experienced Testing professionals located in US, Europe and India. The team supports the high quality of software by independently verifying that software functionality conforms to business requirements using a combination of manual and technical testing techniques. The team is also responsible for verifying technical aspects of the implementation including the performance and scalability of the solution.
IHS Markit is seeking experienced testing professionals to join its EDM team. This position is a hands-on test build /execution role. It is a highly technical position and will require strong knowledge of automation and more specifically testing of microservices based architectures. We are looking for individuals that can lead, provide thought leadership, work in an agile manner and are passionate about technology.
Angular
Git
JavaScript
Selenium
TypeScript
Create overall Automation approach and provide ongoing effort estimations to build out tests for each user story for sprint
Demonstrable experience building deterministic, repeatable tests that assert business specifications
Closely working with PO/Dev and work toward signing off the stories
Proactively learn new languages, libraries, and platforms as needed. Adapt quickly to changing requirements.
Leverage frameworks for Contract Testing (eg PACT / DREDD or equivalent)
Implement the above frameworks in CI/CD environments / nightly runs in TeamCity/ GITLAB or Equivalent
Maintain and Contribute to existing framework

Implement Shift-left approach and execute system under test using API test-doubles/virtualization

Must have experience in implementing automation solutions within an Agile development lifecycle

Knowledge and experience of financial markets
Demonstrated ability to work in a globally distributed software development team
Define best-practice testing approaches
MUST
Strong Experience working with Test Automation Frameworks, for example Protractor/Selenium
Minimum 6+ years exp in Automation scripting
Practical experience with automated testing of RESTful APIs,
Strong programming skills/Postman/DB knowledge
Experience in version control example Git, bitbucket or any other
Ability to define appropriate testing approaches for given requirements
Knowledge of JavaScript frameworks such as NodeJS, Angular and TypeScript

Must be prepared to be a hands-on contributor

A graduate / post graduate

Fluent in English, spoken and written
Solid technical background in implementing object-oriented systems
NICE TO HAVE
Able to provide regular progress and status updates on your development tasks to your manager and peers
Manage and track progress of ongoing items you depend on
Experience in testing distributed, service-oriented systems will be a plus
Experience in Docker would be a plus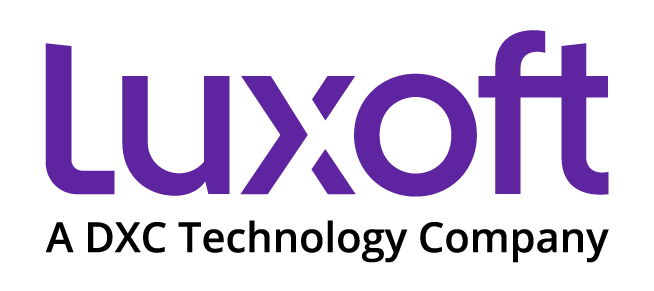 Luxoft, a DXC Technology Company, is a global digital strategy and software engineering firm with about 18,000 international employees within its 44 offices in 21 countries. It is headquartered in Zug, Switzerland. 
In 2000, Luxoft was established in Moscow under the direction of Dmitry Loschinin. In 2008 it acquired ITC Networks in Bucharest. In 2013, Luxoft was listed on the New York Stock Exchange, following an initial public offering of 4.1 million shares at $17.00 per ordinary share.  
In January 2019, Luxoft was acquired by U.S. company DXC Technology. Luxoft partnered with LG Electronics to create a next-generation Autonomous Mobility concept vehicle that integrates consumers' personalized digital lifestyles into a driving experience. Luxoft enabled Switzerland's first Blockchain based e-vote platform with the City of Zug and Hochschule Luzern's Blockchain Lab.
Luxoft, a DXC Technology Company is a world-renowned company. It has been present on the Polish market for over 11 years. We have offices in Krakow, Warsaw, Wroclaw, and Tri-City. We employ almost 2,000 experienced experts carrying out projects for over 40 clients from the financial, automotive, medical, tourist industries, etc. We work for many international clients, including the USA, Great Britain, and Switzerland.
So far, Luxoft Poland has made a name for itself as a company that offers work on innovative projects, we offer various experiences in the field of IT, opportunities for rapid development, an extensive training program, and attractive benefits for employees.
At present, 62% of Luxoft Poland employees come from Poland, and 38% from around 50 countries, including Ukraine, Brazil, Russia, India, Belarus, Turkey, Spain, Portugal, Italy, Romania, USA, etc.
At Luxoft, a DXC Technology Company, as much as 85 percent of employees are experts with the "Senior" experience level, with at least five years of experience. We care about our employees, so every day we try to provide them with the best possible conditions for work and development.
Technology is our passion! We focus on top engineering talent means that you will be working with the best industry professionals from around the world. Because of that, Luxoft is a global family with an epic atmosphere – we love what we do!