Do you want to take part of mobile revolution in banking area? We are looking for skilled Java backend developers to develop application that... most provably you are already using! Sounds interesting?
Application has 4.8 stars on App Store and Google play with more than 300 thousand opinion and more than 1 million downloads per platform.
The team is continuously updating the app with new features recommended by newest operating system standards
Thanks to a large number of users after each release developers are getting instant-feedback about it on the stores
2 weeks sprints
Every team member has possibility to share his thoughts and ideas about new features to the client
Flexible working options
Bash
CI
GCP
Git
Java
Kubernetes
Linux
Shell
Spring
UML
As Technical Architect, you will be responsible for architecture of one of the most complex e-banking projects in Poland. You will be proposing solutions, including environment & infrastructure (including GCP) and choice of tools and technologies. You will perform or coordinate hands-on proof of concept for selected tools and technologies, including validation against performance requirements. You will collaborate with business units: conduct system analysis and discuss feasibility and possible solutions. You will propose system integration and services orchestration patterns. You will also discuss solutions with people responsible for cyber security and ensure that security requirements are satisfied. You will work closely with developers and application vendors, as well as testers. You will create and maintain system documentation and procedures. You will identify and recommend areas for development or optimization of IT systems and procedures.
MUST
You have 10+ overall experience in IT as Java Developer, Solution Architect, System Integrator etc. with min. 5 years in field of research and analysis of IT systems.
Possess demonstrable knowledge of architectural patterns to deliver architectural solutions.
Have experience with GKE (Google Kubernetes Engine) Orchestrator
You are an experienced professional who has worked with microservices and can implement them at your company.
You are an expert in implementing cloud solutions, with experience designing and delivering applications on GCP. You understand the processes of development, delivery and operations of applications in the cloud, including design considerations for multi-cloud workloads.
You have good knowledge of containerization concepts and CI/CD processes and additionally you know the products: Openshift, Kubernetes, Artifactory, Hashicorp Vault, Grafana / Prometheus, Spring.
You understand authentication and authorization mechanisms, as well as related standards (OAuth 2.0, OIDC etc.)
You are used to analyzing the code of applications written in Java, you know tools such as git, Linux shell or bash.
You can model your solution following the Archimate, UML and other standards.
You are a cryptography expert. You have extensive knowledge of PKI, encryption, and hashing algorithms and their variations.
Knowledge of business services related to electronic banking and mobile payments, such as payment systems, cardless payments, e-wallets etc. will be an advantage.
Must be able to fluently speak/read/write in Polish.
English - ability to read and understand technical documentation.
Mandatory:
Java
OpenShift
Kubernetes
Artifactory
Hashicorp Vault
Grafana / Prometheus
Spring
Archimate
UML
OAuth 2.0
Experience with Cloud
NICE TO HAVE
Knowledge of C++
Knowledge of Istio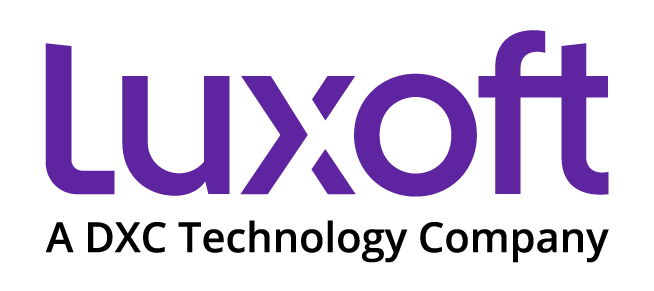 Luxoft, a DXC Technology Company, is a global digital strategy and software engineering firm with about 18,000 international employees within its 44 offices in 21 countries. It is headquartered in Zug, Switzerland. 
In 2000, Luxoft was established in Moscow under the direction of Dmitry Loschinin. In 2008 it acquired ITC Networks in Bucharest. In 2013, Luxoft was listed on the New York Stock Exchange, following an initial public offering of 4.1 million shares at $17.00 per ordinary share.  
In January 2019, Luxoft was acquired by U.S. company DXC Technology. Luxoft partnered with LG Electronics to create a next-generation Autonomous Mobility concept vehicle that integrates consumers' personalized digital lifestyles into a driving experience. Luxoft enabled Switzerland's first Blockchain based e-vote platform with the City of Zug and Hochschule Luzern's Blockchain Lab.
Luxoft, a DXC Technology Company is a world-renowned company. It has been present on the Polish market for over 11 years. We have offices in Krakow, Warsaw, Wroclaw, and Tri-City. We employ almost 2,000 experienced experts carrying out projects for over 40 clients from the financial, automotive, medical, tourist industries, etc. We work for many international clients, including the USA, Great Britain, and Switzerland.
So far, Luxoft Poland has made a name for itself as a company that offers work on innovative projects, we offer various experiences in the field of IT, opportunities for rapid development, an extensive training program, and attractive benefits for employees.
At present, 62% of Luxoft Poland employees come from Poland, and 38% from around 50 countries, including Ukraine, Brazil, Russia, India, Belarus, Turkey, Spain, Portugal, Italy, Romania, USA, etc.
At Luxoft, a DXC Technology Company, as much as 85 percent of employees are experts with the "Senior" experience level, with at least five years of experience. We care about our employees, so every day we try to provide them with the best possible conditions for work and development.
Technology is our passion! We focus on top engineering talent means that you will be working with the best industry professionals from around the world. Because of that, Luxoft is a global family with an epic atmosphere – we love what we do!