Luxoft is an industry-leading software integrator and solution house for automotive OEMs and suppliers. There are millions of cars on the road today with solutions designed by DXC-Luxoft.
You will work with one of the biggest car manufacturers to design and implement a cloud foundation platform for customer's workloads and business applications. You will design and adopt a secure and compliant cloud environment along with the implementation of governance foundation services to accelerate and streamline the onboarding of customer's solutions to the cloud. You will be involved in collecting business requirements, architecture discussions, and solutions delivery.
Mandatory skills:
BS degree in Computer Science or related technical field or equivalent practical experience
Experience in architecting, designing, and deployment of software at scale, and with recent coding experience in C# is a must
Solid experience with Microsoft Azure: IaaS, PaaS, Azure AD, Azure Functions, etc.
Solid understanding of DevOps principles and experience with configuring and running CI/CD platforms
Proactive thinking, excellent problem solving, and analytical skills
Understanding of authorization protocols like OAuth, OpenID etc.
Documentation and architecture design presentation skills and experience (using drawi.io or similar tool)
Strong verbal and written communications skills and ability to lead effectively across organizations
Fluent in English
Preferred Skills
Experience working with customers face to face, leading and driving discussions with senior personnel regarding trade-offs, best practices, project management, and risk mitigation.
Deep understanding and experience with IaC principles and tools like Azure ARM Templates (Terraform is a plus)
Strong experience in cloud security and compliance
Experience with IT compliance and risk management requirements (eg. security, privacy, etc.)
Familiarity with SIEM and SOAR solutions
German fluency
Shape customer's architectural strategy to create a secure, scalable, and compliant cloud environment
Act as a trusted advisor for the customer to ensure alignment with strategic goals, advocate customer's interests when working in a diverse team of various stakeholders and promote cutting-edge cloud technologies.
Design and adopt governance automation services by leveraging new technology paradigms (e.g. serverless, containers, microservices) and cloud best practices
Work as a technical leader alongside customer business, development, and infrastructure teams
Producing technical documentation and architecture decision records.
Implement DevOps practices such as infrastructure as code, continuous integration, and automated deployment
Coordination of team resources for solving problems and technical issues
Work in Agile team, defining, estimating, and delivering stories
MUST
PowerShell,
Infrastructure as a Service (IaaS),
C#,
Microsoft Azure DevOps,
Network,
IP Routing,
TCP/IP,
CI/CD
NICE TO HAVE
HashiCorp Terraform,
AWS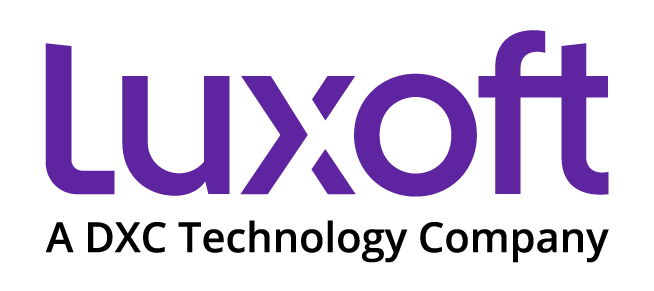 Luxoft, a DXC Technology Company, is a global digital strategy and software engineering firm with about 18,000 international employees within its 44 offices in 21 countries. It is headquartered in Zug, Switzerland. 
In 2000, Luxoft was established in Moscow under the direction of Dmitry Loschinin. In 2008 it acquired ITC Networks in Bucharest. In 2013, Luxoft was listed on the New York Stock Exchange, following an initial public offering of 4.1 million shares at $17.00 per ordinary share.  
In January 2019, Luxoft was acquired by U.S. company DXC Technology. Luxoft partnered with LG Electronics to create a next-generation Autonomous Mobility concept vehicle that integrates consumers' personalized digital lifestyles into a driving experience. Luxoft enabled Switzerland's first Blockchain based e-vote platform with the City of Zug and Hochschule Luzern's Blockchain Lab.
Luxoft, a DXC Technology Company is a world-renowned company. It has been present on the Polish market for over 11 years. We have offices in Krakow, Warsaw, Wroclaw, and Tri-City. We employ almost 2,000 experienced experts carrying out projects for over 40 clients from the financial, automotive, medical, tourist industries, etc. We work for many international clients, including the USA, Great Britain, and Switzerland.
So far, Luxoft Poland has made a name for itself as a company that offers work on innovative projects, we offer various experiences in the field of IT, opportunities for rapid development, an extensive training program, and attractive benefits for employees.
At present, 62% of Luxoft Poland employees come from Poland, and 38% from around 50 countries, including Ukraine, Brazil, Russia, India, Belarus, Turkey, Spain, Portugal, Italy, Romania, USA, etc.
At Luxoft, a DXC Technology Company, as much as 85 percent of employees are experts with the "Senior" experience level, with at least five years of experience. We care about our employees, so every day we try to provide them with the best possible conditions for work and development.
Technology is our passion! We focus on top engineering talent means that you will be working with the best industry professionals from around the world. Because of that, Luxoft is a global family with an epic atmosphere – we love what we do!