As part of our strategic partnership with one of the biggest financial institutions in the World, we are hiring various IT specialists, who will become part of their IT Service Center. The bank is an international organization dedicated to providing financing, advice, and research to developing nations to aid their economic advancement. The bank predominantly acts as an organization that attempts to fight poverty by offering developmental assistance to middle- and low-income countries. Our client is a provider of financial and technical assistance to individual countries around the globe. The bank considers itself a unique financial institution that sets up partnerships to reduce poverty and support economic development.
A web developer with Java development experience to design and build complex business components and develop modern user interface web applications. The developer works under minimal supervision to design, test, and implement web applications, using industry-standard software development practices, techniques, tools, and frameworks. The incumbent will be expected to maintain, design and develop complex business components in Java, deploying to Java EE Application server.
BPMN
Bash
JMS
Linux
Perl
PowerShell
Python
REST
SOAP
SQL
Shell
Unix
XML
As a Mulesoft ESB Engineer, you will participate in requirements definition, product selection, design, development and implementation of Mule Soft Enterprise Service Bus suite adhering to SOA standards and best practices. The candidate will participate in proof of concept projects to validate various solutions/tools and will be responsible for developing the specifications that document format, structure and semantics of the data for the source/ target applications. Additional responsibilities include automating Mule Soft ESB system builds and overall life-cycle, troubleshoot complex technical issues and implement ESB standards and best practices. Finally, the candidate will be responsible for providing support as required for releases and maintenance.
MUST
A minimum 5 years of experience in IT
A minimum of 3 years of experience administering Mule Soft ESB solutions on complex systems and business environments is a must
API Management, Data Transformation and Mapping Skills, Orchestration using BPMN and BPEL is desired
Scripting Skill sets: Python, PowerShell, Perl and Shell scripting (BASH or Korn) is a plus
Deep understanding of various protocols such as REST, HTTP, MQ, AMQP is desired
Knowledge of UNIX (Linux/AIX), Microsoft Server (2008 and above) is required
Experience using Oracle (11g and higher), SQL Server is preferred
Network Knowledge TCP/IP, DNS, DHCP, SSH/SCP, SFTP, ACLs, NTP, LDAP is a plus
Experience with SOAP, HTTP, JMS, XML and WSDL is desired
Experience with Monitoring Tools Wily, BMC Patrol, Perceiver, SCUM and Splunk.is a plus
Bachelor's degree in Information technology is required
NICE TO HAVE
.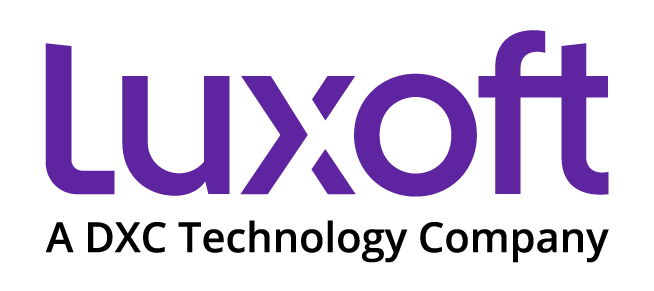 Luxoft, a DXC Technology Company, is a global digital strategy and software engineering firm with about 18,000 international employees within its 44 offices in 21 countries. It is headquartered in Zug, Switzerland. 
In 2000, Luxoft was established in Moscow under the direction of Dmitry Loschinin. In 2008 it acquired ITC Networks in Bucharest. In 2013, Luxoft was listed on the New York Stock Exchange, following an initial public offering of 4.1 million shares at $17.00 per ordinary share.  
In January 2019, Luxoft was acquired by U.S. company DXC Technology. Luxoft partnered with LG Electronics to create a next-generation Autonomous Mobility concept vehicle that integrates consumers' personalized digital lifestyles into a driving experience. Luxoft enabled Switzerland's first Blockchain based e-vote platform with the City of Zug and Hochschule Luzern's Blockchain Lab.
Luxoft, a DXC Technology Company is a world-renowned company. It has been present on the Polish market for over 11 years. We have offices in Krakow, Warsaw, Wroclaw, and Tri-City. We employ almost 2,000 experienced experts carrying out projects for over 40 clients from the financial, automotive, medical, tourist industries, etc. We work for many international clients, including the USA, Great Britain, and Switzerland.
So far, Luxoft Poland has made a name for itself as a company that offers work on innovative projects, we offer various experiences in the field of IT, opportunities for rapid development, an extensive training program, and attractive benefits for employees.
At present, 62% of Luxoft Poland employees come from Poland, and 38% from around 50 countries, including Ukraine, Brazil, Russia, India, Belarus, Turkey, Spain, Portugal, Italy, Romania, USA, etc.
At Luxoft, a DXC Technology Company, as much as 85 percent of employees are experts with the "Senior" experience level, with at least five years of experience. We care about our employees, so every day we try to provide them with the best possible conditions for work and development.
Technology is our passion! We focus on top engineering talent means that you will be working with the best industry professionals from around the world. Because of that, Luxoft is a global family with an epic atmosphere – we love what we do!