We are looking for a hands-on DBA, technologist and architect who has experience in Oracle/PostgreSQL implementation to focus on building the PostgreSQL on Cloud platform and manage 14000+ Oracle Databases.
Manage Oracle Databases in 11g and 12c/18c/19c, Real Application Clusters and Data Guard
Support Recovery Manager and OEM (Oracle Enterprise Manager).
Manage PostgreSQL Database environment including tuning, clustering, troubleshooting including versions 9,10,11,12.
Architect the PostgreSQL environment to support application requirements including the use of read replicas, number of connections, managing concurrency etc.
Lead efforts to develop and improve procedures for automated monitoring and proactive intervention, reducing any unplanned downtime.
Knowledge of Performance tuning skill to identify Database operational issues and operating system level and able to provide the solution quickly to resolve production issues. Experience in analyzing the Database Health check reports like AWR, ADDM, OEM Diagnostics Packages.
Help in developer SQL code review to ensure queries are optimized and tuned to perform efficiently prior to production release.
Establish and implement processes/automation which ensures repetitive tasks are taken care by automation process using IPsoft, Ansible etc.
Automate and perform regular database maintenance (e.g., Vacuum, Reindexing, Archiving, Connection pooling).
Ensure compliance with operational / change management guidelines.
Support for application and infrastructure BCM tests.
MUST
Requirements below apply to Senior candidates; we will consider more junior applicants, as long as they are motivated and ready to learn:
7+ years of experience in providing DBA support for medium/large number of databases in Oracle and/or experience in PostgreSQL Databases
Oracle RDBMS 11g,12c ,18c,19c
PostgreSQL 9.6,10,11,12
Oracle Data Guard, RAC and RMAN
Oracle Performance Tuning and Troubleshooting
PostgreSQL Replication, Tuning, Troubleshooting
Good working knowledge of Solaris and RedHat Linux
Excellent verbal and written communication skills
Good troubleshooting skills with an attention to detail and an ability to follow process
Ability to work and remain calm in a high-pressure environment
Good team working skills but equally must be capable of working alone
Experience in big, international environment
NICE TO HAVE
Automation experience using Shell scripts, IPsoft, Python, etc.
Experience with supporting databases on Cloud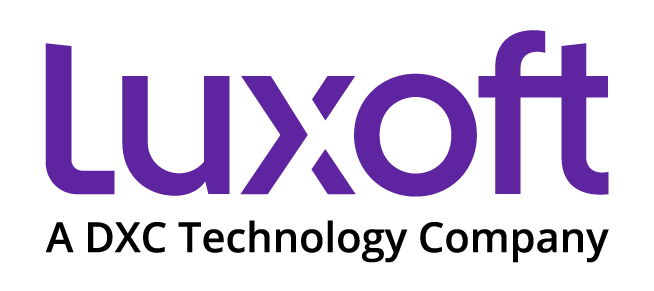 Luxoft, a DXC Technology Company, is a global digital strategy and software engineering firm with about 18,000 international employees within its 44 offices in 21 countries. It is headquartered in Zug, Switzerland. 
In 2000, Luxoft was established in Moscow under the direction of Dmitry Loschinin. In 2008 it acquired ITC Networks in Bucharest. In 2013, Luxoft was listed on the New York Stock Exchange, following an initial public offering of 4.1 million shares at $17.00 per ordinary share.  
In January 2019, Luxoft was acquired by U.S. company DXC Technology. Luxoft partnered with LG Electronics to create a next-generation Autonomous Mobility concept vehicle that integrates consumers' personalized digital lifestyles into a driving experience. Luxoft enabled Switzerland's first Blockchain based e-vote platform with the City of Zug and Hochschule Luzern's Blockchain Lab.
Luxoft, a DXC Technology Company is a world-renowned company. It has been present on the Polish market for over 11 years. We have offices in Krakow, Warsaw, Wroclaw, and Tri-City. We employ almost 2,000 experienced experts carrying out projects for over 40 clients from the financial, automotive, medical, tourist industries, etc. We work for many international clients, including the USA, Great Britain, and Switzerland.
So far, Luxoft Poland has made a name for itself as a company that offers work on innovative projects, we offer various experiences in the field of IT, opportunities for rapid development, an extensive training program, and attractive benefits for employees.
At present, 62% of Luxoft Poland employees come from Poland, and 38% from around 50 countries, including Ukraine, Brazil, Russia, India, Belarus, Turkey, Spain, Portugal, Italy, Romania, USA, etc.
At Luxoft, a DXC Technology Company, as much as 85 percent of employees are experts with the "Senior" experience level, with at least five years of experience. We care about our employees, so every day we try to provide them with the best possible conditions for work and development.
Technology is our passion! We focus on top engineering talent means that you will be working with the best industry professionals from around the world. Because of that, Luxoft is a global family with an epic atmosphere – we love what we do!