This Project is for one of the global investment management firm founded in 1989 that manages approximately $48.3 billion in assets as of March 21, 2021. The firm has more than 2,800 employees with offices in the United States, Europe and Asia.
Algo Execution Services Technology team is responsible for developing, enhancing and maintaining internal suite of Algorithmic trading systems. This suite is a core offering that the firm provides to its portfolio management teams to help optimize executions. These trading systems are multi-asset and global in nature and currently live in nearly 50 markets. They are designed and constantly tuned to achieve high throughput and low latency. Team is spread out globally with presence is New York, Miami, London, Belgrade and Singapore.
You will:
Have a of of cross-teams communications in English
Build the next generation of trading applications and tools (including systematic and quantitative trading)
Be a key contributor in the design and implementation of the portfolio management infrastructure
Engage with various technology and data teams within the firm in enabling the above
Manage technical risks and build prototypes or POCs where needed to validate technical approach
Become a part of:
Mature team with an entrepreneurial culture, where professionalism, ownership, and excellence are highly valued, whilst wholesome work/life balance is maintained.
Positive, friendly and very supportive environment with open communication and constructive feedback practices.
Benefits and perks:
Competitive compensation package and benefits
Opportunities for career and professional growth
Global company
Business-domain specific courses
Training programs for technical & functional skills
Onboarding relocation package
Business trips to NYC, Miami
Sports and leisure activities
Informal team events
AWS
Git
Gradle
JIRA
Jenkins
Linux
Maven
Unix
The successful candidate will join a team and work on several trading and technology driven projects. The job involves constant collaboration with different teams across technology, support, research and business. As part of the role there will be opportunity to work on different technologies such as KDB+, AWS, Containers, different middleware platforms etc. There will also be opportunities to work on profiling tools and performance tuning.
Building server side algorithmic trading components in Java/C++
Working on solving technical challenges like scaling, reducing latencies and automated testing.
Work on the CI/CD pipelines and dev ops tools.
Required to be periodically on production support.
Job may require coding in and/or learning UI technologies.
MUST
Bachelor's degree in Computer Science/Mathematics/Physics or related stream.
Expert level skill in a high level programming language
Strong experience of working on server-side components.
Deep understanding of concurrent, multi-threaded application environments.
Knowledge of Unix/Linux is required.
Experience using dev tools like GIT, Jenkins, Maven/Gradle and JIRA is required.
Willing to learn about finance/algorithmic trading and work with new technologies
Good communication skills.
AWS or Full Stack experience must
NICE TO HAVE
Experience with any cloud platform and containerization tools is a plus.
Prior experience building algorithmic trading system or finance is required.
Knowledge of Kdb+/Q is a big plus.
Any front-end development experience is a plus.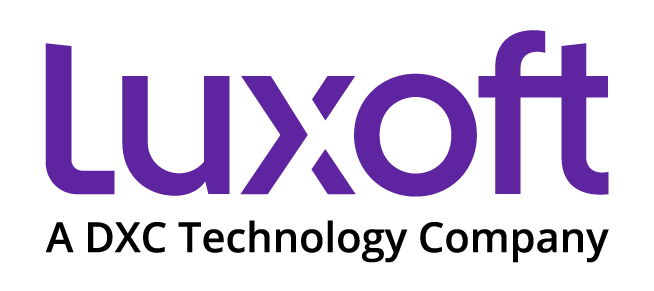 Luxoft, a DXC Technology Company, is a global digital strategy and software engineering firm with about 18,000 international employees within its 44 offices in 21 countries. It is headquartered in Zug, Switzerland. 
In 2000, Luxoft was established in Moscow under the direction of Dmitry Loschinin. In 2008 it acquired ITC Networks in Bucharest. In 2013, Luxoft was listed on the New York Stock Exchange, following an initial public offering of 4.1 million shares at $17.00 per ordinary share.  
In January 2019, Luxoft was acquired by U.S. company DXC Technology. Luxoft partnered with LG Electronics to create a next-generation Autonomous Mobility concept vehicle that integrates consumers' personalized digital lifestyles into a driving experience. Luxoft enabled Switzerland's first Blockchain based e-vote platform with the City of Zug and Hochschule Luzern's Blockchain Lab.
Luxoft, a DXC Technology Company is a world-renowned company. It has been present on the Polish market for over 11 years. We have offices in Krakow, Warsaw, Wroclaw, and Tri-City. We employ almost 2,000 experienced experts carrying out projects for over 40 clients from the financial, automotive, medical, tourist industries, etc. We work for many international clients, including the USA, Great Britain, and Switzerland.
So far, Luxoft Poland has made a name for itself as a company that offers work on innovative projects, we offer various experiences in the field of IT, opportunities for rapid development, an extensive training program, and attractive benefits for employees.
At present, 62% of Luxoft Poland employees come from Poland, and 38% from around 50 countries, including Ukraine, Brazil, Russia, India, Belarus, Turkey, Spain, Portugal, Italy, Romania, USA, etc.
At Luxoft, a DXC Technology Company, as much as 85 percent of employees are experts with the "Senior" experience level, with at least five years of experience. We care about our employees, so every day we try to provide them with the best possible conditions for work and development.
Technology is our passion! We focus on top engineering talent means that you will be working with the best industry professionals from around the world. Because of that, Luxoft is a global family with an epic atmosphere – we love what we do!