Sii Testing Competency Center is looking for a Quality Assurance Specialist (QA) experienced with C# products to join an Experienced QA team working for a leading e-payment services provider. The objective is to deploy Global Online payments solutions. Products, that we build, process millions of transactions every day, ranging from solutions like Visa, Master Card, and Pay Pal to country-specific payment methods and serving leaders in industries such as retail, transport, and digital.
If you are interested, do not hesitate and apply!
Excellent
C#
.NET
Selenium WebDriver
Selenium Grid
BDD
Specflow
REST Services
CI/CD
Git
Challenge processes and procedures, in the context of continuous improvement
Identify and resolve workflow and production issues with the team
Extend, improve, and maintain existing test frameworks to standardize the process of testing across the company
Work with Agile team, ensuring and improving product quality on ASP.NET platform
Lead and control the development of E2E test specifications
Learn and participate in the development of automated test suites in Selenium Web Driver (C#) with Specflow to increase quality in the development teams
Analyze test results and submit corresponding defects/tasks for developers
Execute and report on a weekly and monthly basis the status of our platform in the different environments
At least 3 years of experience in automation testing with C#
Experience and strong skills in automated testing using Selenium Web Driver, Selenium Grid
Solid knowledge of different types of testing, focus areas, and testing implementations.
Knowledge of BDD: Specflow
Experience in automation of REST services
Practical knowledge of CI
Familiarity withversion control systems (Git)
Previous work in one of the Agile frameworks is a plus: Spotify Agile, Scrum, SAFe
Understanding of load/performance testing is a plus (JMeter)
Previous experience of work in the quality assurance team whose goals are the general quality of the finished products is a plus
Fluency in English is a must
Healthcare package
Leisure package
Healthcare package for families
Trainings
Leisure package for families
Conferences
Books
Financial bonus
Fruits
Integration events
Hot beverages
Car parking
Bicycle parking
Cold beverages
Snacks
Chill room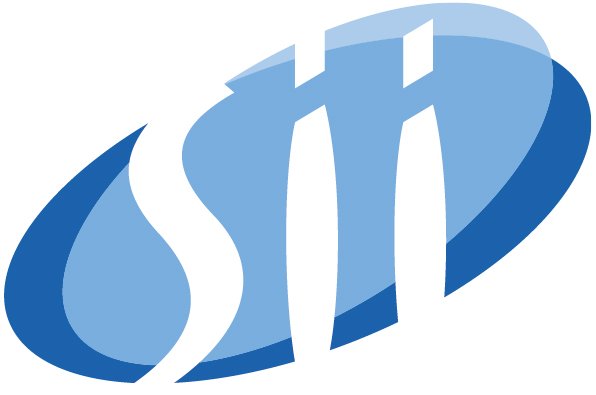 Od 2006 roku na rynku, 7 500 ekspertów, 1 miliard złotych przychodu, 8-krotny tytuł Great Place to Work – poznajcie Sii, najszybciej rozwijającą się firmę IT, transformacji cyfrowej, BPO i inżynierii przemysłowej w Polsce. Realizujemy projekty dla ponad 200 klientów z całego świata. Naszą misją jest identyfikowanie i promowanie najlepszych pracowników, czyli Power People.
Sii posiada swoje biura w 15 lokalizacjach w Polsce, w: Warszawie, Krakowie, Wrocławiu, Gdańsku, Poznaniu, Katowicach, Łodzi, Lublinie, Rzeszowie, Bydgoszczy, Pile, Częstochowie, Białymstoku, Szczecinie i Gliwicach.  
Dlaczego Sii?
Najlepsze Miejsce Pracy od 2015 - to dzięki opiniom pracowników otrzymujemy tytuł i wdrażamy nowe pomysły
Dziesiątki fascynujących projektów dla prestiżowych marek z całego świata w różnorodnych technologiach
Stabilność zatrudnienia - kończy się Twój projekt? Chcesz go zmienić? Znajdziemy Ci nowy! Mamy do tego aplikację – Job Changer
Stabilność finansowa - 1 mld PLN przychodu, brak długów, status preferowanego dostawcy u wielu klientów
500 000 PLN rocznie na Twoje pomysły - taką kwotą wspieramy pasje i akcje wolontariackie naszych pracowników
Dzielimy się zyskiem z pracownikami - w ostatnim roku przeznaczyliśmy na ten benefit 21 mln PLN
Ponad 7 500 ekspertów, od których możesz się uczyć i dzielić doświadczeniem
Stawiamy na Twój rozwój - meetupy, webinary, platforma szkoleniowa i blog technologiczny – Ty wybierasz
Bogaty pakiet benefitów - prywatna opieka zdrowotna, platforma MyBenefit, zniżki na samochody i więcej
Komfortowe miejsce pracy - pracuj w naszych biurach klasy A lub zdalnie
Przyjazna kadra menadżerska - szybki proces decyzyjny, wszyscy jesteśmy na "ty"
Autentyczne wartości - to nie puste słowa, kierujemy się nimi każdego dnia
Fantastyczna atmosfera, z której słyniemy tworzona przez wszystkich Sii Power People
Chcesz dowiedzieć się więcej? Zerknij tutaj -> www.sii.pl