Tranistion Technologies PSC is a team of over 700 experts in the field of digital transformation, working in six Polish cities and four foreign branches (USA, Taiwan, Denmark, Germany). The company, as a Global System Integrator, works with international partners (PTC, Microsoft, Google, Atlassian, AWS, Azure, Synopsys, RealWare) to create and implement IT solutions that revolutionize the way products are designed, manufactured, managed and maintained. It serves clients all over the world, from the energy, pharmaceutical, medical devices, automotive, fmcg, communication and high technology sectors.
We are looking for an outstanding Software Architect to join an R&D group working on cybersecurity software solutions used by thousands of organizations around the globe.
The group's mission is to protect sensitive assets using an access control layer (authentication & authorization), cryptography, and secure communication while practicing the highest security standards.
Responsibilities:
Designing and planning software product architecture
Conducting design and code reviews
Researching new technologies and integrate it to the company products
Presenting architecture concepts to relevant stakeholders and acting as the solution expert
Guiding developers, product owners, QA, and DevOps teams.
Optimizing existing services for scale, cost and performance.
Requirements:
Passionate about designing and building software product architecture.
Eager to own code in the highest quality and security level, including design reviews and code reviews.
Capable and courageous enough to deep dive into complex systems and infrastructures, analyze them, and suggest the optimal solutions.
A team player with excellent collaboration, communication, and leadership skills.
2+ years experience in designing and owning software system architecture.
2+ years experience in leading developers - Teach Lead/Team Lead/Architect
4+ years hands-on experience as a software engineer (C#)
Experience in transforming business requirements into creative and sustainable solutions, while considering both R&D and Product value.
Experience in optimizing existing services for the scale, cost, and performance.
The ability to facilitate complex analysis processes, conveying a message and advocating R&D decisions.
BSc or higher in Computer Science/Engineering or equivalent
Nice to have:
Deep knowledge in software security
Experience with designing and owning SaaS solution architecture
Healthcare package
Language courses
Conferences
Trainings
Books
Financial bonus
Bicycle parking
Shower
Chill room
Integration events
Cold beverages
Hot beverages
Fruits
Snacks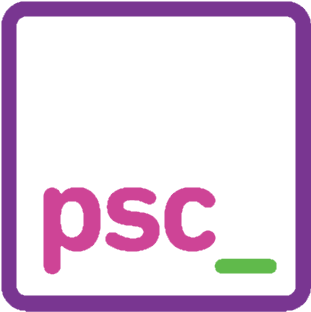 We are experts in digital transformation.  With more than 800 technology specialists in IoT, Cloud, Augmented Reality, Machine Learning, Enterprise PLM, and other value chain technologies, we work with many of the world's most familiar companies to create and implement solutions that improve the way products are designed, manufactured, operated, and maintained. 
We also create a workplace focused on the development of competencies, interests, and relationships. Whether you're an experienced professional or a recent graduate, working with us could be an exciting next step in your career.