Luxoft, in partnership with AMD, is looking for an individual to join a hardworking team developing Deep Learning and High-Performance Computing GPU kernels on the AMD Radeon Open Compute (ROCm) platform and MIOpen, AMD's Deep Learning primitives library which provides highly optimized implementations of different operators.
https://github.com/ROCmSoftwarePlatform
https://github.com/ROCmSoftwarePlatform/composable_kernel
https://github.com/ROCmSoftwarePlatform/MIOpen
The successful person will be an experienced GPU-compute programmer with an eye towards hardware-aware performance optimizations.
The ideal candidate will be responsible for writing high performance GPU kernels for AMD's Machine Learning and Deep Learning Library: MIOpen
They will be porting and optimizing algorithms for new GPU hardware
Perform code reviews, building unit tests, authoring detailed documentation related to their work, and working with on-site and off-shore teams to deliver the software solutions on schedule.
They will play a key role in all phases of the software development including system requirements analysis, coordinating feature design and development across functional and organization boundaries.
MUST
Strong programming skills in modern C++ (templates, compile-time optimizations)
In-depth knowledge about CUDA and or OpenCL
Experience in parallel computing on GPUs or HW accelerators and/or HPC (High Performance Computation)
Detailed knowledge about GPU/accelerators hardware architecture from computational perspective
Extensive experience with parallel programming techniques and optimizations
Understanding of Linear Algebra routines on tensors
Experience using version control software such as Git
Strong understanding of Linux internals, Servers, and Debugging
Basic knowledge of software development lifecycle, SW practices including debug, test, revision control, documentation, and bug tracking
Good teamwork and interpersonal skills required
Ability to work independently and within complementary teams
NICE TO HAVE
Demonstrate flexibility, strong motivation and a proven track record of meeting results-oriented deadlines.
Familiarity with deep neural network machine learning technologies and modern machine learning programming frameworks
Experience working with and developing virtualization containers and package managers for code deployment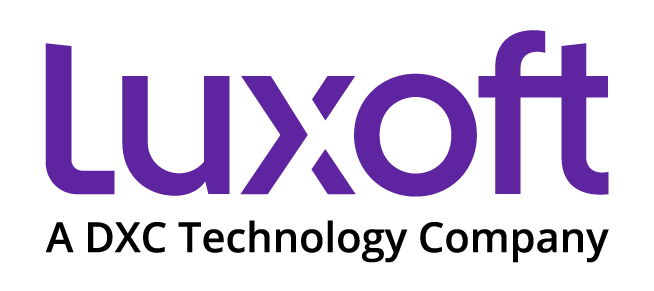 Luxoft, a DXC Technology Company, is a global digital strategy and software engineering firm with about 18,000 international employees within its 44 offices in 21 countries. It is headquartered in Zug, Switzerland. 
In 2000, Luxoft was established in Moscow under the direction of Dmitry Loschinin. In 2008 it acquired ITC Networks in Bucharest. In 2013, Luxoft was listed on the New York Stock Exchange, following an initial public offering of 4.1 million shares at $17.00 per ordinary share.  
In January 2019, Luxoft was acquired by U.S. company DXC Technology. Luxoft partnered with LG Electronics to create a next-generation Autonomous Mobility concept vehicle that integrates consumers' personalized digital lifestyles into a driving experience. Luxoft enabled Switzerland's first Blockchain based e-vote platform with the City of Zug and Hochschule Luzern's Blockchain Lab.
Luxoft, a DXC Technology Company is a world-renowned company. It has been present on the Polish market for over 11 years. We have offices in Krakow, Warsaw, Wroclaw, and Tri-City. We employ almost 2,000 experienced experts carrying out projects for over 40 clients from the financial, automotive, medical, tourist industries, etc. We work for many international clients, including the USA, Great Britain, and Switzerland.
So far, Luxoft Poland has made a name for itself as a company that offers work on innovative projects, we offer various experiences in the field of IT, opportunities for rapid development, an extensive training program, and attractive benefits for employees.
At present, 62% of Luxoft Poland employees come from Poland, and 38% from around 50 countries, including Ukraine, Brazil, Russia, India, Belarus, Turkey, Spain, Portugal, Italy, Romania, USA, etc.
At Luxoft, a DXC Technology Company, as much as 85 percent of employees are experts with the "Senior" experience level, with at least five years of experience. We care about our employees, so every day we try to provide them with the best possible conditions for work and development.
Technology is our passion! We focus on top engineering talent means that you will be working with the best industry professionals from around the world. Because of that, Luxoft is a global family with an epic atmosphere – we love what we do!