You'll be working as part of Global Wealth Management IT Development team based in our London Jersey and Wroclaw offices. We analyze, develop and deliver global solutions to maintain or change our IT systems with our business counterparts. As an IT Project Manager, you'll play an important role in making sure that projects are delivered in agreed timelines, budget, scope and that team is fast paced. Our culture centers around partnership with our businesses, transparency, accountability and empowerment, and passion for the future.
Your role:
We are looking for a talented Project Manager to be responsible for a pool of our projects in Wroclaw, Jersey and London with team leadership and management mindset.
Managing all aspects of an IT project, which includes project planning, execution, timing, quality, cost and early identification of potential issues / risks.
Collaborate and align with the program managers and the client/stakeholder
Ensuring requirements are effectively analysed, assigned and efficiently delivered
Identify and manage stakeholders and clients, evaluate their interests and establish communication channels and collaboration
Providing the clients / stakeholders with transparent, accurate and regular information regarding the project status
Overall responsibility for delivering functional and non-functional design in collaboration with our internal CTO organization
Functional management of the project team in a matrix organization, ensuring efficient use of resources
Embed Risk Awareness by designing and operating an effective control environment, proactively identifying and raising control deficiencies and driving diligent and sustainable risk remediation
Hiring, retention and career development of your team members in cooperation with Line Managers
Key Deliverables:
Ensure effective transition of functions and knowledge to new team members
End-to-end delivery of project objectives (scope, time, budget) within a predefined SDLC process
Ensure effective project scope and change management
Frequent Reporting and Monitoring of project deliverables focusing on Risk identification and remediation
MUST
We seek candidates who think and act beyond their own areas of responsibility and will actively drive and support the organizational development (e.g. process improvements, working groups, etc.)
Minimum of a Bachelor's degree educated in a business or IT related field
Minimum 5 years' experience as a IT Project or Program Manager for large scale or medium complex projects (approx. > 500k CHF investment) with end-to-end project scope, preferably in global organizations within the financial industry
Strong knowledge and experience in project management including planning, execution, monitoring, quality & cost control and risk management is essential for this role
Profound IT knowledge preferably in financial service organizations with expertise in application development.
Experience of managing complex system integration or migration projects is very important
Experience of managing projects with mix of Agile and traditional Iterative models is a big plus
NICE TO HAVE
Experience of working in SAFe environment
Sound financial services knowledge is a bonus, with deep understanding of business end-to-end processes
Experience in international organizations, fluent in English ші beneficial
Dedication, agility, drive and commitment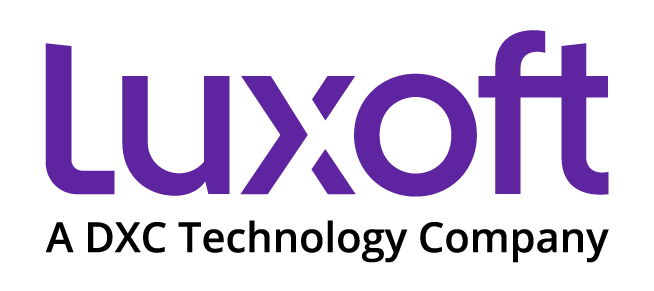 Luxoft, a DXC Technology Company, is a global digital strategy and software engineering firm with about 18,000 international employees within its 44 offices in 21 countries. It is headquartered in Zug, Switzerland. 
In 2000, Luxoft was established in Moscow under the direction of Dmitry Loschinin. In 2008 it acquired ITC Networks in Bucharest. In 2013, Luxoft was listed on the New York Stock Exchange, following an initial public offering of 4.1 million shares at $17.00 per ordinary share.  
In January 2019, Luxoft was acquired by U.S. company DXC Technology. Luxoft partnered with LG Electronics to create a next-generation Autonomous Mobility concept vehicle that integrates consumers' personalized digital lifestyles into a driving experience. Luxoft enabled Switzerland's first Blockchain based e-vote platform with the City of Zug and Hochschule Luzern's Blockchain Lab.
Luxoft, a DXC Technology Company is a world-renowned company. It has been present on the Polish market for over 11 years. We have offices in Krakow, Warsaw, Wroclaw, and Tri-City. We employ almost 2,000 experienced experts carrying out projects for over 40 clients from the financial, automotive, medical, tourist industries, etc. We work for many international clients, including the USA, Great Britain, and Switzerland.
So far, Luxoft Poland has made a name for itself as a company that offers work on innovative projects, we offer various experiences in the field of IT, opportunities for rapid development, an extensive training program, and attractive benefits for employees.
At present, 62% of Luxoft Poland employees come from Poland, and 38% from around 50 countries, including Ukraine, Brazil, Russia, India, Belarus, Turkey, Spain, Portugal, Italy, Romania, USA, etc.
At Luxoft, a DXC Technology Company, as much as 85 percent of employees are experts with the "Senior" experience level, with at least five years of experience. We care about our employees, so every day we try to provide them with the best possible conditions for work and development.
Technology is our passion! We focus on top engineering talent means that you will be working with the best industry professionals from around the world. Because of that, Luxoft is a global family with an epic atmosphere – we love what we do!