We are working with a project, which applies machine learning methods to seismic interpretation to reduce the risk of oil and gas exploration and the cost of field development.
Our Company is looking for talented developer to join one of the best team in the industry to develop the next generation of seismic interpretation software.
.NET
C#
Entity Framework
Java
Python
SQL
Visual Studio
WPF
Windows
Coding in accordance with prepared functional specifications;
Detail technical specifications development on separate system components (in accordance with functional specifications);
Unit testing (creating and executing unit tests for own code);
Defects fixing;
Peer review participation (source code, project documentation);
Oversee and coordination of Medium level Developers on the technical level;
Implementation of intelligently customized industry's best practices to the development process;
Application security concepts and standards compliance verification;
Leading and coordination technical activities during the project.
Working hours are flexible, but some overlap for meetings with CST zone (US Houston time) is preferred but not necessary.
MUST
A bachelor's degree in computer science or a related field
At least three years of experience in technologies such as C# and Microsoft .NET Framework 4.X development or Python/Java equivalent on Microsoft Windows
Experience with Visual Studio, WPF, and Entity Framework on Microsoft SQL Server
Familiarity with WPF MVVM
Energy domain knowledge for exploration [seismic, well and well log geometry, horizons, and grids]
NICE TO HAVE
WCF, TFS, ESRI
Inversion of control via a DI container coding
AI/ML/DL experience with TensorFlow 2.X
Ability to learn various scripting languages rapidly - including our proprietary Paradise Scripting Language used extensively in the Paradise platform
Container based workflow orchestration (K8S or Docker Swarm)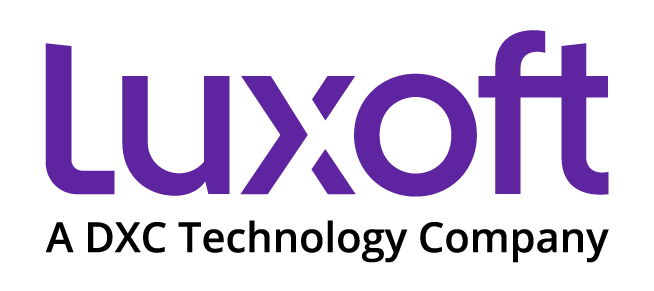 Luxoft, a DXC Technology Company, is a global digital strategy and software engineering firm with about 18,000 international employees within its 44 offices in 21 countries. It is headquartered in Zug, Switzerland. 
In 2000, Luxoft was established in Moscow under the direction of Dmitry Loschinin. In 2008 it acquired ITC Networks in Bucharest. In 2013, Luxoft was listed on the New York Stock Exchange, following an initial public offering of 4.1 million shares at $17.00 per ordinary share.  
In January 2019, Luxoft was acquired by U.S. company DXC Technology. Luxoft partnered with LG Electronics to create a next-generation Autonomous Mobility concept vehicle that integrates consumers' personalized digital lifestyles into a driving experience. Luxoft enabled Switzerland's first Blockchain based e-vote platform with the City of Zug and Hochschule Luzern's Blockchain Lab.
Luxoft, a DXC Technology Company is a world-renowned company. It has been present on the Polish market for over 11 years. We have offices in Krakow, Warsaw, Wroclaw, and Tri-City. We employ almost 2,000 experienced experts carrying out projects for over 40 clients from the financial, automotive, medical, tourist industries, etc. We work for many international clients, including the USA, Great Britain, and Switzerland.
So far, Luxoft Poland has made a name for itself as a company that offers work on innovative projects, we offer various experiences in the field of IT, opportunities for rapid development, an extensive training program, and attractive benefits for employees.
At present, 62% of Luxoft Poland employees come from Poland, and 38% from around 50 countries, including Ukraine, Brazil, Russia, India, Belarus, Turkey, Spain, Portugal, Italy, Romania, USA, etc.
At Luxoft, a DXC Technology Company, as much as 85 percent of employees are experts with the "Senior" experience level, with at least five years of experience. We care about our employees, so every day we try to provide them with the best possible conditions for work and development.
Technology is our passion! We focus on top engineering talent means that you will be working with the best industry professionals from around the world. Because of that, Luxoft is a global family with an epic atmosphere – we love what we do!