Our client ISD department provides a full range of technology services to all departments within their organization in London. This includes teams servicing the client-facing business units, Operations, Finance and Risk departments. Each team has dedicated resources to provide project management, analysis, software development, package implementation, systems integration services and application support
Continuous Integration
Git
JSON
JavaScript
Node.js
SQL
SVN
XML
The role resides within our client Enterprise Data Team, specifically on the Consolidated Data Warehouse Platform. The developer will design and deliver data solutions that underpin the data services fabric of the company using NoSQL technologies in a service orientated architecture. This requires involvement in the full project life cycle from the initial project technical proposal through to analysis, design, implementation and subsequent production rollout and support. This role will expose the individual to all business areas, including front office, settlements, custody and accounting.
Confirmation and sense checking business requirements
Liaising with Business Domain Model team to provide operational data models for structured data sources.
Liaising with Enterprise Data and Enterprise Messaging teams to centrally provision operational data
Producing detailed functional and design specifications
Hands on development of data services projects (both new and existing)
Conducting systems testing and supporting user acceptance testing
Support the platform on a BAU Level 3 basis
Liaising with users from all areas and with other ISD teams including ISD Control and Technical Services
MUST
Excellent knowledge with proven experience of:
o Designing and building data solutions using RDMBS or No SQL persistence technologies.
o Data modelling complex transactional data.
o Data modelling of data solutions to support operational, integration and MIS/BI requirements.
Competent knowledge with proven implementation experience of:
o Experience in defining and implementing RESTful web and data services.
o JavaScript including JSON.
o Pipeline aggregation techniques.
Good knowledge with applied experience of:
o Node.js and common frameworks used in the delivery of data services
o Messaging formats such as XML/JSON.
o Enterprise Application Integration patterns and practices (e.g. publisher-subscriber)
o Unit and Integration testing skills, including preparing test scripts and execution.
o Fundamentals of SDLC (source control and management with SVN/GIT, Continuous Integration, unit and integration testing. Continuous Delivery)
NICE TO HAVE
A broad understanding of fixed income, equity and/or futures processing through investment banking experience.
Experience with financial messaging standards (e.g. FpML and FIX)
Knowledge of a Service Orientated Architecture approach.
Experience with MongoDB
Experience of application frameworks such as Express, Koa, Mongoose.
Experience working within Agile projects and Scrum in particular.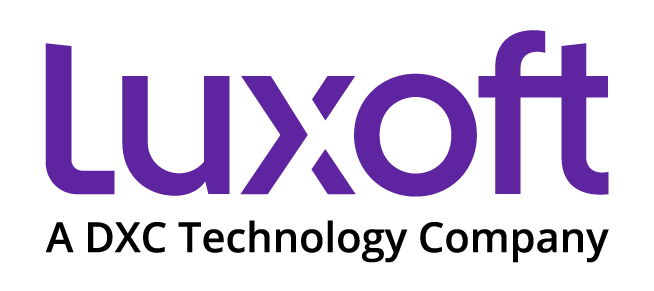 Luxoft, a DXC Technology Company, is a global digital strategy and software engineering firm with about 18,000 international employees within its 44 offices in 21 countries. It is headquartered in Zug, Switzerland. 
In 2000, Luxoft was established in Moscow under the direction of Dmitry Loschinin. In 2008 it acquired ITC Networks in Bucharest. In 2013, Luxoft was listed on the New York Stock Exchange, following an initial public offering of 4.1 million shares at $17.00 per ordinary share.  
In January 2019, Luxoft was acquired by U.S. company DXC Technology. Luxoft partnered with LG Electronics to create a next-generation Autonomous Mobility concept vehicle that integrates consumers' personalized digital lifestyles into a driving experience. Luxoft enabled Switzerland's first Blockchain based e-vote platform with the City of Zug and Hochschule Luzern's Blockchain Lab.
Luxoft, a DXC Technology Company is a world-renowned company. It has been present on the Polish market for over 11 years. We have offices in Krakow, Warsaw, Wroclaw, and Tri-City. We employ almost 2,000 experienced experts carrying out projects for over 40 clients from the financial, automotive, medical, tourist industries, etc. We work for many international clients, including the USA, Great Britain, and Switzerland.
So far, Luxoft Poland has made a name for itself as a company that offers work on innovative projects, we offer various experiences in the field of IT, opportunities for rapid development, an extensive training program, and attractive benefits for employees.
At present, 62% of Luxoft Poland employees come from Poland, and 38% from around 50 countries, including Ukraine, Brazil, Russia, India, Belarus, Turkey, Spain, Portugal, Italy, Romania, USA, etc.
At Luxoft, a DXC Technology Company, as much as 85 percent of employees are experts with the "Senior" experience level, with at least five years of experience. We care about our employees, so every day we try to provide them with the best possible conditions for work and development.
Technology is our passion! We focus on top engineering talent means that you will be working with the best industry professionals from around the world. Because of that, Luxoft is a global family with an epic atmosphere – we love what we do!