Why is it great to be part of our team? We offer a steady job in an international company in a heavily invested area, where you will encounter multiple opportunities to cooperate with inspiring people from across the world. A place where you can learn, work with experts, share your knowledge, and enjoy many social activities and events prepared for our Employees.
Azure
Agile
Azure
Big Data
CI
ETL
Hadoop
Python
SQL
Role Overview:
Building strong relationship with clients
Providing technical leadership (including performance tuning) and oversight for implementation projects
Translating business requirements into technical solutions that can be implemented
Helping clients define enterprise architecture and transformation, create road map including timeline and cost estimation
Conducting business and systems analysis and document requirements
Giving input into systems and interface/data flow design
MUST
Experience:
Experience in solutioning an enterprise architecture – with enterprise clients, high data volumes and complex business environment
5+ years of experience in analytics domain (Data warehousing, BI, ETL, data platforms, Hadoop, cloud)
Minimum 2 year with Microsoft Azure and BI technologies (Synapse Analytics, ADF, Databricks, Data Lake)
Qualifications - Azure:
familiarity with some of the following:
Practical Agile and CI/CD execution in MS Azure
Deep understanding of Azure Data Platform
database engines on Azure platform - mainly Azure SQL DB, Synapse
ETL processing on Azure (Data Factory, DataBricks)
process orchestration and scheduling on Azure
analytical toolkit on Azure
Qualifications - DWH/BI:
Experience in Big Data, DWH/ETL concepts, Data Modeling
Qualifications - General:
Strong English written and oral communication skills
Personality – high ownership, attention to details and quality, sense of urgency, liking to work with people
Good to have experience in Agile/Scrum (especially SAFe)
SQL, PySpark, Python
NICE TO HAVE
Creating Azure components; DWH; ETL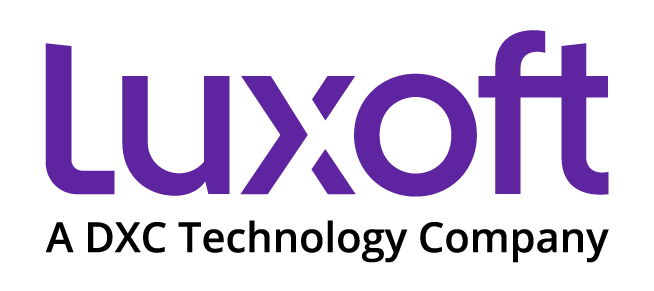 Luxoft, a DXC Technology Company, is a global digital strategy and software engineering firm with about 18,000 international employees within its 44 offices in 21 countries. It is headquartered in Zug, Switzerland. 
In 2000, Luxoft was established in Moscow under the direction of Dmitry Loschinin. In 2008 it acquired ITC Networks in Bucharest. In 2013, Luxoft was listed on the New York Stock Exchange, following an initial public offering of 4.1 million shares at $17.00 per ordinary share.  
In January 2019, Luxoft was acquired by U.S. company DXC Technology. Luxoft partnered with LG Electronics to create a next-generation Autonomous Mobility concept vehicle that integrates consumers' personalized digital lifestyles into a driving experience. Luxoft enabled Switzerland's first Blockchain based e-vote platform with the City of Zug and Hochschule Luzern's Blockchain Lab.
Luxoft, a DXC Technology Company is a world-renowned company. It has been present on the Polish market for over 11 years. We have offices in Krakow, Warsaw, Wroclaw, and Tri-City. We employ almost 2,000 experienced experts carrying out projects for over 40 clients from the financial, automotive, medical, tourist industries, etc. We work for many international clients, including the USA, Great Britain, and Switzerland.
So far, Luxoft Poland has made a name for itself as a company that offers work on innovative projects, we offer various experiences in the field of IT, opportunities for rapid development, an extensive training program, and attractive benefits for employees.
At present, 62% of Luxoft Poland employees come from Poland, and 38% from around 50 countries, including Ukraine, Brazil, Russia, India, Belarus, Turkey, Spain, Portugal, Italy, Romania, USA, etc.
At Luxoft, a DXC Technology Company, as much as 85 percent of employees are experts with the "Senior" experience level, with at least five years of experience. We care about our employees, so every day we try to provide them with the best possible conditions for work and development.
Technology is our passion! We focus on top engineering talent means that you will be working with the best industry professionals from around the world. Because of that, Luxoft is a global family with an epic atmosphere – we love what we do!