With over 2,000 employees of more than 88 nationalities, Exness is the place for global teamwork, incredible leadership, a learning culture, and constant development. Unlimited by time zones, Exnessians from around the world have worked seamlessly together since 2008 to provide our traders with the best possible trading experience. Today, we stand proud with over 300,000 active traders and 2.5 trillion USD in monthly trading volume.

Your role at Exness:
We are currently looking for senior Business System Analysts to join the Exness Technology Department. For this role relocation to Cyprus is preferred but we are also open to remote work.
As a Business System Analyst you will be involved in collecting requirements as well as participating in the functional test schemes. You will also perform risk analysis, causes of errors, be involved in system analysis and integrations on various products and projects. 

What we offer:
An amazing work culture with the ability to thrive and grow within the company 
Medical insurance for employees, spouse and children including dental and optical
'Get to know your Team' Trip to Cyprus or full relocation support to Cyprus if preferred
Company car (if relocating to Cyprus)
Compensation of school/kindergarten fees (if relocating to Cyprus)
Reimbursement of home working equipment
Reimbursement of co-working expenses (if working fully remotely)
Sports activities compensation and free corporate gym if relocating to Cyprus
Birthday, marriage and baby delivery bonus
Extensive learning opportunities and professional development 
Language courses allowance 
Flexible public holidays
21 days annual leave, paid sick leave and maternity leave
Flexible public holidays and Christmas break
Excellent
Integrations
Web-services
RestAPI
Very well
BPMN
UML
SQL
Use cases
User stories
You will:
Identify and collect requirements from different sources–both structured BRDs and unformalized stakeholder requests.
Prepare specifications describing a technical implementation of requirements, including integration flows, data models, UI specifications, etc.
Participate in the solution and system design stages while working in cooperation with enterprise and solution architects.
Prepare technical and user documentation for services which are developed by your team.
Participate in the preparation of functional testing schemes to identify deviations from the formulated business requirements and functional requirements.
Participate in testing the prototype of the existing system.
Participate in training of current and new system users.
Analyze risks and causes of errors in production.

The ideal candidate has:
5+ years of experience in software development as a System or technical Business Analyst
Strong knowledge of requirements management and its modern techniques such as Use Cases or User Stories
Understanding of non-functional requirements and their role in software development processes
Great understanding of integration processes and the ability to design integration schemas involving multiple systems with different types of integration mechanisms (using Kafka)
Good experience in business processes and notations such as BPMN and UML
Good knowledge of Web Services and REST API, HTTP, microservices architecture
Experience with databases with a good knowledge of SQL, allowing you to select the information you need by yourself
Understanding of basic concepts of UI/UX
Experience in iterative development mode, understanding Scrum framework
Knowledge of the fundamentals of the theory of algorithms, database theory, systems theory, system analysis information security
Basic understanding of the Core Infrastructure Services (networking, data centers, virtualization, databases, and servers OS)
Knowledge of any programming language such as Python, Java, JavaScript, C#, C++ is an advantage
Excellent communication skills
Advanced or fluent level of English. Russian language is a plus (and required for some teams
Style guide

Code review

TDD

Code metrics

Knowledge Base
Unit tests

Integration tests

System tests

Performance tests

Automated testing

CI
Laptop

Additional monitor

Freedom to select tools

Windows

Linux

OS X
Methodology: Scrum, LEAN

Architectural decisions are made by: CTO, Architecture Committee

Who chooses technology: CTO, Heads of Development, Architects

Project management software: JIRA, Confluence
Healthcare package
Healthcare package for families
Leisure package
Leisure package for families
Language courses
Conferences
Trainings
Books
Financial bonus
Equity
Open to Ukrainian candidates
Flight ticket
Visa Services
Help finding an apartment
Temporary housing
Adaptation tips
Car parking
Bicycle parking
Cold beverages
Hot beverages
Fruits
Snacks
Shower
Integration events
Chill room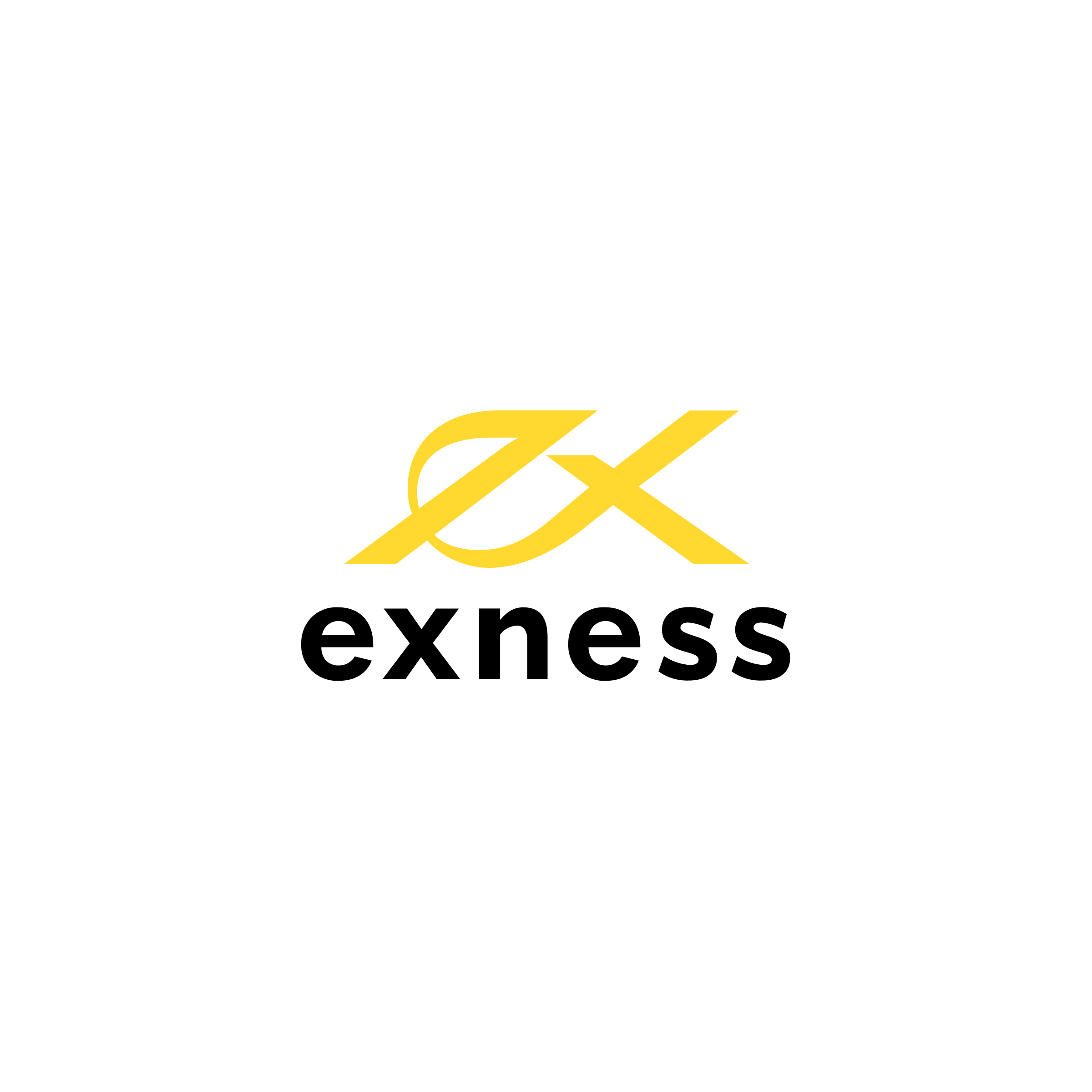 Exness
Tech professionals. Good people.
Exness is a multi-asset broker with an international team of approximately 1,800 people, a third of whom work in the Technology, Data, and Security offices. Our goal in Exness is to develop exceptional products that will help experienced traders to trade various assets with better-than-market conditions.
Since our founding in 2008, we work with the firm belief that trading can - and should - be ethical. And so we developed proprietary algorithms and services to give our clients the most effective trading tools and conditions in the industry. Ambitious business goals balanced by genuine care for our customers and a healthy level of technical perfectionism define our model. And thanks to this approach, in 2022, our monthly trading volume reached $2.7 trillion, and the number of active users exceeded 320,000 people worldwide.
Our chosen path encourages employees to deepen their technical expertise, rely on scientific methods, and seek innovative solutions. We work on a modern stack without having to deal with excess legacy, and our architecture stands on k8s, PostgreSQL, Redis, Kafka, REST or gRPC as an alternative. We use the GitOps through Gitlab CI approach and cover everything with automated integration testing. Some of our teams' favorites are ClickHouse, MongoDB, React, and Flink.
Our clusters are automatically managed through the code and can handle thousands of events per second. We use Kafka to decentralize our service, and the main languages our tech team uses ​​are Python and Go while in the Trading Core, we also use C++ and C#.
For the front-end, we use React, and most of the projects are TypeScript SPAs using technologies such as Web-sockets, Service Worker, PWA, Web-push, AB-testing, and Webpack Federation.
The people we've brought together come from many different countries with vast experience from leading IT companies. Although some of them work remotely, our main development office is located in Limassol, Cyprus. Any colleague who wants to relocate to Cyprus, whether alone or with family, will be provided with exceptional support, including a corporate MINI Countryman and financial allowance for private schools and kindergartens.
Our teams are constantly expanding and we're always seeking the best talent to join us in providing the best possible trading experience to our clients. So check out the many exciting vacancies we have on our career website.