IT Operations is a Competency Center responsible for the implementation of tasks and projects in the area of maintenance of workstations and mobile devices, such as computers, laptops, tablets, mobile phones, and printers (DELL, HP, Lenovo, Apple, Samsung). What is more, we focus on maintaining servers, operating systems, networks (Windows, Linux, CISCO, Azure, AWS), databases (SQL, Oracle), and applications (SCCM, ServiceNow, Zabbix, O365, D365).
Thanks to the feedback from our workers, we know we have been the Great Place to Work since 2015. We are driven by our 14 values, such as transparency, flexibility, curiosity, trust, and freedom. The status quo doesn't satisfy us – we constantly strive to improve and reach further.
Our mission is to identify and promote our best workers. Each gets an individual offer matching their career plan and preferences. Our workers choose the best options on the market and can retrain for various IT positions. And that's all within Sii's structure!
Currently, we are looking for a Service Desk Team Leader. If you meet the requirements below, join us!
Building an independent, cross-functional Service Desk / Field Support Team responsible for a specific business domain
Selecting the project methodologies and technologies
Supervising the execution of team members' tasks and the support of employees
Evaluating and assessing service delivery performance metrics and carrying out surveys on clients to weigh the level of service delivery in the company
Continuously improving the software development process together with the team members
Observing Service Desk operation techniques to determine their effectiveness and implementing new techniques
Taking care of efficient and effective communication within the team
Collaborating with the business partners and key users of the systems
At least two years of experience as a Team Leader
Technical knowledge in the area of IT support
Knowledge about the Service Desk system and IT tools
Understanding of best practice frameworks (such as ITIL, ISO27000, etc.) regarding the delivery of IT service
Mentoring skills as well as the willingness to share knowledge and experience
Coordinating skills needed for the activities of the assigned resources (ensuring the availability of resources and capability to meet KPIs and adherence to SLAs)
Ability to work closely with the business
Experience in working in distributed and remote teams
Ability to find effective solutions
Healthcare package
Healthcare package for families
Leisure package
Leisure package for families
Language courses
Trainings
Bicycle parking
Hot beverages
Fruits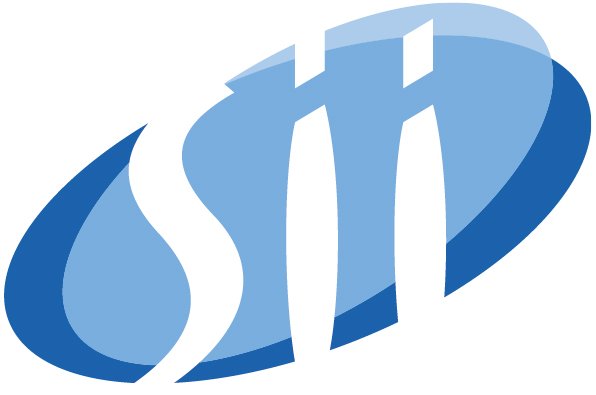 Od 2006 roku na rynku, 7 500 ekspertów, 1 miliard złotych przychodu, 8-krotny tytuł Great Place to Work – poznajcie Sii, najszybciej rozwijającą się firmę IT, transformacji cyfrowej, BPO i inżynierii przemysłowej w Polsce. Realizujemy projekty dla ponad 200 klientów z całego świata. Naszą misją jest identyfikowanie i promowanie najlepszych pracowników, czyli Power People.
Sii posiada swoje biura w 15 lokalizacjach w Polsce, w: Warszawie, Krakowie, Wrocławiu, Gdańsku, Poznaniu, Katowicach, Łodzi, Lublinie, Rzeszowie, Bydgoszczy, Pile, Częstochowie, Białymstoku, Szczecinie i Gliwicach.  
Dlaczego Sii?
Najlepsze Miejsce Pracy od 2015 - to dzięki opiniom pracowników otrzymujemy tytuł i wdrażamy nowe pomysły
Dziesiątki fascynujących projektów dla prestiżowych marek z całego świata w różnorodnych technologiach
Stabilność zatrudnienia - kończy się Twój projekt? Chcesz go zmienić? Znajdziemy Ci nowy! Mamy do tego aplikację – Job Changer
Stabilność finansowa - 1 mld PLN przychodu, brak długów, status preferowanego dostawcy u wielu klientów
500 000 PLN rocznie na Twoje pomysły - taką kwotą wspieramy pasje i akcje wolontariackie naszych pracowników
Dzielimy się zyskiem z pracownikami - w ostatnim roku przeznaczyliśmy na ten benefit 21 mln PLN
Ponad 7 500 ekspertów, od których możesz się uczyć i dzielić doświadczeniem
Stawiamy na Twój rozwój - meetupy, webinary, platforma szkoleniowa i blog technologiczny – Ty wybierasz
Bogaty pakiet benefitów - prywatna opieka zdrowotna, platforma MyBenefit, zniżki na samochody i więcej
Komfortowe miejsce pracy - pracuj w naszych biurach klasy A lub zdalnie
Przyjazna kadra menadżerska - szybki proces decyzyjny, wszyscy jesteśmy na "ty"
Autentyczne wartości - to nie puste słowa, kierujemy się nimi każdego dnia
Fantastyczna atmosfera, z której słyniemy tworzona przez wszystkich Sii Power People
Chcesz dowiedzieć się więcej? Zerknij tutaj -> www.sii.pl