Do you have a solid understanding of Identity & Access Management solutions and processes? Do you have a track record of influencing IT stakeholders and business partners? Do you have proven ability to solve complex issues, covering both technical and business needs?
We are looking for an IDM Support/Business Analyst to join our onboarding team, to work on a large scale migration project. The purpose of the project is to migrate applications together with the access rights and respective entitlements from the legacy to the new strategic Entitlement Provisioning solution.
Your Team
You'll be working in the Access Governance Onboarding team that is part of Cyber Information Security based in Poland. Cyber Information Security is a global organization delivering changes to the Security IT services Identity and Access Management, Data Protection and Application Security and Cyber Security Services.
Active Directory
Excel
MS SQL
SQL
Understand the technical objectives for the migration strategies outlined by the project heads
Close liaison with the internal stakeholders (both on managerial levels and technical specialists)
Schedule meetings to track migration plans
Document issues and actions
Communicate progress
Follow up on actions/issues
Manage test results and sign-offs for project phases
Report regularly to the Project Leads / Migration Management Team
Work closely with technical execution teams to plan and schedule migrations (mainly Application Team)
Push and track the delivery of desired solutions
Assist with the application analysis, including but not limited to:
o User access requirements
o Technical service account requirements
o Application access rights & entitlements
Monitor technical resource capacity
o Highlight gaps
o Escalate resource availability issues that may impact planned migrations
o Manage internal stakeholders' expectations
Provide overall migration progress and reporting for all applications on a regular basis
MUST
Good understanding (ideally with hands-on experience) of Identity and Access Management concepts (IAM);
5+ years of the relevant work experience in one of the following roles or similar field of expertise: IAM Access Control Specialist / IAM Administrator / Project Manager / Business Analyst / IT Security Specialist / Service Delivery Manager
At least basic experience with query languages (MS SQL, Oracle SQL)
Good grasp of Microsoft Excel required
Excellent communication skills (advanced English)
Feeling comfortable to work with different internal stakeholders (including Project Heads and Application Teams)
Ability to explain complicated technical matters clearly and concisely to both technical and non-technical stakeholders
Strong analytical, problem-solving and synthesizing skills with the ability to manage own time effectively and efficiently
Some experience with Active Directory (not only as the requestor of accesses but with understanding of centralized domain management and the structure of this service)
Some experience with Access Management tools in the previous roles (any types)
NICE TO HAVE
Hands-on Alteryx experience (huge plus)
Previous experience with migration / implementation projects (ideally software ones, with the focus on data and apps migrations from the legacy to the new environment)
Experience with cloud solutions (MS Azure preferred)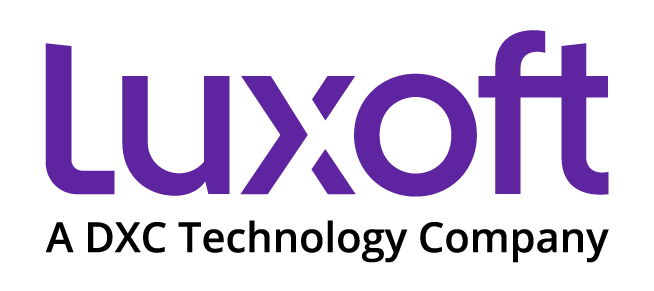 Luxoft, a DXC Technology Company, is a global digital strategy and software engineering firm with about 18,000 international employees within its 44 offices in 21 countries. It is headquartered in Zug, Switzerland. 
In 2000, Luxoft was established in Moscow under the direction of Dmitry Loschinin. In 2008 it acquired ITC Networks in Bucharest. In 2013, Luxoft was listed on the New York Stock Exchange, following an initial public offering of 4.1 million shares at $17.00 per ordinary share.  
In January 2019, Luxoft was acquired by U.S. company DXC Technology. Luxoft partnered with LG Electronics to create a next-generation Autonomous Mobility concept vehicle that integrates consumers' personalized digital lifestyles into a driving experience. Luxoft enabled Switzerland's first Blockchain based e-vote platform with the City of Zug and Hochschule Luzern's Blockchain Lab.
Luxoft, a DXC Technology Company is a world-renowned company. It has been present on the Polish market for over 11 years. We have offices in Krakow, Warsaw, Wroclaw, and Tri-City. We employ almost 2,000 experienced experts carrying out projects for over 40 clients from the financial, automotive, medical, tourist industries, etc. We work for many international clients, including the USA, Great Britain, and Switzerland.
So far, Luxoft Poland has made a name for itself as a company that offers work on innovative projects, we offer various experiences in the field of IT, opportunities for rapid development, an extensive training program, and attractive benefits for employees.
At present, 62% of Luxoft Poland employees come from Poland, and 38% from around 50 countries, including Ukraine, Brazil, Russia, India, Belarus, Turkey, Spain, Portugal, Italy, Romania, USA, etc.
At Luxoft, a DXC Technology Company, as much as 85 percent of employees are experts with the "Senior" experience level, with at least five years of experience. We care about our employees, so every day we try to provide them with the best possible conditions for work and development.
Technology is our passion! We focus on top engineering talent means that you will be working with the best industry professionals from around the world. Because of that, Luxoft is a global family with an epic atmosphere – we love what we do!