About the Project
We develop and maintain a mission-critical risk management platform that deals with massive amounts of data on a daily basis. It serves our Client's traders across the world and produces numbers for financial authorities in many countries. Although the platform has a few legacy components, the technology stack has been rapidly evolving with our Client's commitment to Cloud migration, DevOps and Automation. We strive to build an innovative environment for engineers while keeping the platform stable for our stakeholders.
In business terms, this platform enables our Client to perform large scale simulations (using the Monte Carlo Simulation Model) to forecast future cash flows of derivative trades and portfolios along with quantification of associated risks. It also performs Stress testing on hundreds of what-if scenarios to prove that Client's business is ready for the various market conditions and severe economic scenarios. The calculated risk exposures are used for Basel 3 reporting, RWA Calculations, trading limits and valuation of Market and Credit risks.
The platform mainly works in the overnight mode with data loading, transformation, valuation and reporting being completed by morning according to strict SLAs and data being available to users during the daytime. There is a large book of work that includes industry-wide business programs (FRTB, LIBOR, CCAR etc.) as well as a lot of focus on Cloud migration, infrastructure upgrades, technical debt management and CI/CD pipeline improvement. It's a large platform that allows you to be directly exposed to a number of technologies, frameworks and tools and have massive amounts of data and compute power at hand.
Our Team
There are 80+ Luxoft engineers working on this project, being a part of Risk Analytics IT department of our Client. We're organized into Agile teams, called Hybrid Pods, which are designed to be self-sufficient and work directly with business stakeholders. Some teams are platform-aligned, they develop and support core software delivery processes and tools to enable the platform to operate efficiently. Other teams are business-aligned, they focus on delivering new business functionality and support existing production components. We value teamwork, as well as recognize and promote individual contribution that helps the success of the department.
Technology Stack
[Development] -> .NET Framework (C# / .Net 4.6.2), .Net Core (C#), Visual Studio 2019, Java 1.8, Python, SQL, PL/SQL
[Frameworks] -> WPF applications, WCF Services, Spring / .Net Spring, Camel Framework, NServiceBus
[Integration] -> MSMQ, Tibco EMS, Azure Event Hub, SSIS, Rabbit MQ, Apache Thrift
[DevOps] -> GitLab, Flow TeamCity, Azure Kubernetes Service (AKS), Docker, Helm, Unix, Elastic Stack (ELK), Bash, Hashicorp Enterprise Vault (EVA), MS Build, Puppet, Nexus, NUnit, SonarQube
[Grid Computing] -> DataSynapse Compute Grid, Azure Batch (PaaS)
[Data Layer] -> Oracle Database 18c, MongoDB, MS SQL Database Server, Azure Data Lake Storage (ADLS)
[QA] -> Jira, Jira X-Ray, PowerShell, Python
[Reporting] -> SSAS, Power BI
[Big Data] -> Spark / DataBricks, Scala, Python, Java
[UI] -> React, Angular JS, Node JS
Opportunities for you
Get experience with high-performance systems using distributed calculations and cloud computing
Real possibility to implement your engineering ideas and improve the way things are done in the project
Full support of your career goals - our career management tools make your professional development transparent, clear and honest
Truly large amount of learning opportunities, sponsorship of certifications
Financial bonuses to acknowledge top performers
.NET
Agile
BDD
C#
Continuous Delivery
Continuous Integration
TDD
Provide L3 system support
Utilize .Net C# to build backend system components to meet project quality expectations
Cooperate closely with the team lead, business analyst and project manager in all aspects of sprint and release planning
Take an active part in all aspects of the development process including planning, estimation, progress tracking, dependencies detection, issues prevention and solving
Contribute into design decisions through collaborative study and rapid prototyping
Follow policies and practices to guarantee the highest quality outcomes, suggest improvements
Help team with the technical issues solving
Perform code reviews
Leverage automated testing (unit tests, integration tests)
Enforce and follow policies and practices to guarantee the highest quality outcomes, suggest improvements
Deliver all types of needed documentation (architecture, design, how-to-s, checklists, deployment instructions), and care about the product delivery through all stages till the production release
MUST
Former L3 support experience
Solid experience in IT industry, at least 5+ years in software development
Strong knowledge of .Net/C#
Knowledge of design patterns and principals (OOP, GoF, SOLID, etc.) and ability to use them in practice
Practical knowledge of software development practices (TDD, BDD, xUnit patterns, etc.)
Understanding of Agile SDLC
Experience with source code control tools
Understanding of Continuous Integration and Continuous Delivery
Proven contribution to solution design, improving development processes, ensuring code quality etc.
Strong communication skills
NICE TO HAVE
Solid knowledge of Python
Experience with ASP.Net and/or JavaScript
Experience in enterprise-level projects
Comfortable with Jira and/or GitLab
Implementation of multi threaded applications
Knowledge of Oracle SQL and PL/SQL and/or MongoDB
Experience in Investment banking, Financial services, payment systems, insurance, telecom domains
Degree in Computer Science or relevant technical speciality
Experience working in international teams and direct client-facing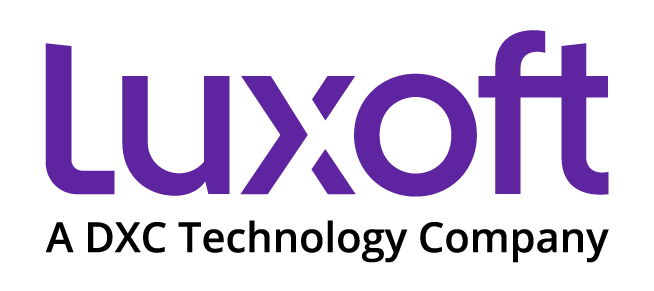 Luxoft, a DXC Technology Company, is a global digital strategy and software engineering firm with about 18,000 international employees within its 44 offices in 21 countries. It is headquartered in Zug, Switzerland. 
In 2000, Luxoft was established in Moscow under the direction of Dmitry Loschinin. In 2008 it acquired ITC Networks in Bucharest. In 2013, Luxoft was listed on the New York Stock Exchange, following an initial public offering of 4.1 million shares at $17.00 per ordinary share.  
In January 2019, Luxoft was acquired by U.S. company DXC Technology. Luxoft partnered with LG Electronics to create a next-generation Autonomous Mobility concept vehicle that integrates consumers' personalized digital lifestyles into a driving experience. Luxoft enabled Switzerland's first Blockchain based e-vote platform with the City of Zug and Hochschule Luzern's Blockchain Lab.
Luxoft, a DXC Technology Company is a world-renowned company. It has been present on the Polish market for over 11 years. We have offices in Krakow, Warsaw, Wroclaw, and Tri-City. We employ almost 2,000 experienced experts carrying out projects for over 40 clients from the financial, automotive, medical, tourist industries, etc. We work for many international clients, including the USA, Great Britain, and Switzerland.
So far, Luxoft Poland has made a name for itself as a company that offers work on innovative projects, we offer various experiences in the field of IT, opportunities for rapid development, an extensive training program, and attractive benefits for employees.
At present, 62% of Luxoft Poland employees come from Poland, and 38% from around 50 countries, including Ukraine, Brazil, Russia, India, Belarus, Turkey, Spain, Portugal, Italy, Romania, USA, etc.
At Luxoft, a DXC Technology Company, as much as 85 percent of employees are experts with the "Senior" experience level, with at least five years of experience. We care about our employees, so every day we try to provide them with the best possible conditions for work and development.
Technology is our passion! We focus on top engineering talent means that you will be working with the best industry professionals from around the world. Because of that, Luxoft is a global family with an epic atmosphere – we love what we do!