The Embedded Competency Center is an organizational unit that brings together over 500 specialists in the field of embedded systems. These are the internal forces of Sii for the implementation of various projects and services with expertise in embedded systems technologies (C, C ++, RTOS, microcontrollers). As part of CC Embedded, we deliver embedded systems solutions that are mainly used in the automotive industry, semiconductor industry, and the Internet of Things, but we also have clients e.g. from the medical, cartography or railway industries.
Currently, we are looking for a Hardware Electronics Engineer. In this position, you will work for one of our clients whose purpose is to advance a sustainable energy future for all. They bring power to our homes, schools, hospitals, and factories.
Join us and work while learning and developing yourself on projects that impact our communities and society.
Participating in the full lifecycle of the hardware platform for the HVDC Control & Protection System, from idea, simulations, prototyping, and testing up to release and sustaining production
Taking care of the robust design, including analog/digital electronics, high speed, optoelectronics, gate drivers, power electronics
Creating conceptual design of hardware platform based on initial requirements, influence requirements based on your experience
Participating in simulations, schematics, and layout processes
Prototyping, validating, and testing
Preparing and managing technical documentation
Cooperating with international teams under Agile/SAFe methodology
A Master's or Bachelor's degree in Electronics/Electrical Engineering or in a related field
At least 2 years of professional experience in the hardware design of analog and digital circuits
Practical knowledge of the hardware design process and tools (e.g. SPICE, Altium, PADS, CADSTAR)
Experience with laboratory equipment and circuit boards testing
Strong commitment to safe work practices and dedication to following all relevant workplace safety guidelines
A high level of self-motivation, curiosity and desire to learn about new technologies
A collaborative, solutions-oriented approach and strong communication skills
Optional
Experience with high-speed electronics circuits (FPGA, CPUs, Memories, Backplanes)
Knowledge about fiber optics communication
Experience with Power Electronics (gate drivers, power supplies)
Previous work with product certification, EMC, signal, and power integrity
Healthcare package
Healthcare package for families
Leisure package
Leisure package for families
Language courses
Trainings
Bicycle parking
Hot beverages
Fruits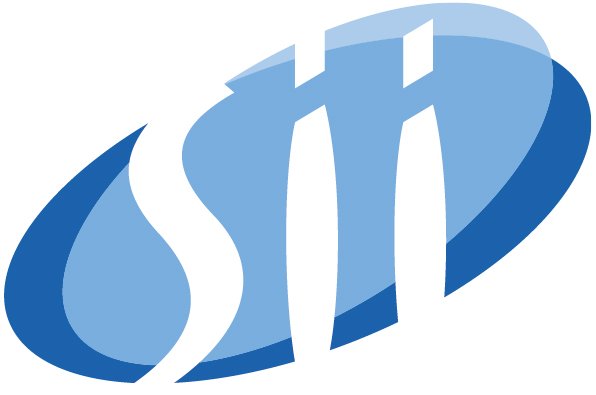 Od 2006 roku na rynku, 7 500 ekspertów, 1 miliard złotych przychodu, 8-krotny tytuł Great Place to Work – poznajcie Sii, najszybciej rozwijającą się firmę IT, transformacji cyfrowej, BPO i inżynierii przemysłowej w Polsce. Realizujemy projekty dla ponad 200 klientów z całego świata. Naszą misją jest identyfikowanie i promowanie najlepszych pracowników, czyli Power People.
Sii posiada swoje biura w 15 lokalizacjach w Polsce, w: Warszawie, Krakowie, Wrocławiu, Gdańsku, Poznaniu, Katowicach, Łodzi, Lublinie, Rzeszowie, Bydgoszczy, Pile, Częstochowie, Białymstoku, Szczecinie i Gliwicach.  
Dlaczego Sii?
Najlepsze Miejsce Pracy od 2015 - to dzięki opiniom pracowników otrzymujemy tytuł i wdrażamy nowe pomysły
Dziesiątki fascynujących projektów dla prestiżowych marek z całego świata w różnorodnych technologiach
Stabilność zatrudnienia - kończy się Twój projekt? Chcesz go zmienić? Znajdziemy Ci nowy! Mamy do tego aplikację – Job Changer
Stabilność finansowa - 1 mld PLN przychodu, brak długów, status preferowanego dostawcy u wielu klientów
500 000 PLN rocznie na Twoje pomysły - taką kwotą wspieramy pasje i akcje wolontariackie naszych pracowników
Dzielimy się zyskiem z pracownikami - w ostatnim roku przeznaczyliśmy na ten benefit 21 mln PLN
Ponad 7 500 ekspertów, od których możesz się uczyć i dzielić doświadczeniem
Stawiamy na Twój rozwój - meetupy, webinary, platforma szkoleniowa i blog technologiczny – Ty wybierasz
Bogaty pakiet benefitów - prywatna opieka zdrowotna, platforma MyBenefit, zniżki na samochody i więcej
Komfortowe miejsce pracy - pracuj w naszych biurach klasy A lub zdalnie
Przyjazna kadra menadżerska - szybki proces decyzyjny, wszyscy jesteśmy na "ty"
Autentyczne wartości - to nie puste słowa, kierujemy się nimi każdego dnia
Fantastyczna atmosfera, z której słyniemy tworzona przez wszystkich Sii Power People
Chcesz dowiedzieć się więcej? Zerknij tutaj -> www.sii.pl