Worldwide anti-phishing company introduces a very secure email platform (powered by AI and ML) that provides an innovative solution to prevent fraud and email attacks.
With the help of the Israel Defense Forces and a top incubator program, this award-winning platform helps prevent and block any attacks in the fastest way.
The company provides all types of businesses with a complete solution against any kind of phishing attack in the mailbox.
Develop and optimize next generation Data Architecture
Create scalable designs and implement new distributed systems for data storage, processing, and accessibility
Develop and scale pipelines for processing and classifying billions of emails per month
Work closely with our Machine Learning team to support feature extraction and analysis
Understand the limitations of the existing cloud production systems and present improvement recommendations
Constantly improve the system using agile methodology
Continuously build data expertise and own data quality
B.Sc./M.Sc. degree in Computer Science or Software Engineering, or equivalent
3+ years of Software Engineering experience in a Data oriented role (Python—advantage)
3+ years of experience with Data Modeling for a variety of Storage systems (SQL and NoSQL)
Strong experience in distributed systems and stream processing
Passion for creating data infrastructure technologies from scratch
Experience solving complex data processing challenges through scalable architecture
Experience working with Cloud analytics and Storage platforms (AWS preferred)
Work side-by-side on a close-knit, dynamic and highly productive team
Laptop

Headphones

Freedom to select tools

Windows

Linux

OS X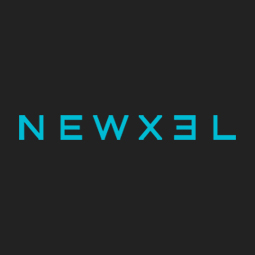 Newxel is a global one-stop-shop that offers a multitude of R&D services from A to Z to scale your company capacities.
For many years, Newxel has been helping enterprises and innovative startups from a variety of regions and sectors to set up their software development teams and R&D offices in Ukraine.