Early stages of the Client's next Software Platform evolution development for new Fully Networked Vehicle (FNV) Electrical Architecture. The project is focused on the creation of the modern Software-Defined Vehicle digital infrastructure. Target Software Platform will operate in a variety of environments and is critical to:
Expand the use of industry adopted APIs
Support high-velocity application development
Enable next-generation vehicle applications
Luxoft will provide core parts for Automotive Middleware around AUTOSAR (Classic and Adaptive), including networking, configuration, security, diagnostics, etc. Additionally, Luxoft will participate in the development of components for a virtual environment. This virtual environment will support the CI activities, including automated builds, virtual ECUs/Machines, and automated testing support.
Project management maturity must reach ASPICE level 3. It requires establishing transparent project execution monitoring and control. Each participant will be responsible for providing evidence of systematic and significant achievement of the defined process attributes.
In this position, you will be responsible for helping the FNV work streamlining, shaping the architecture and designs' vision, and assisting in the development and software verification process.
Git
JIRA
Linux
Python
Unix
XML
Developing testing automation architecture
Automated test cases creation and implementation.
Our client is an American multinational automaker
You will work in a changing and challenging environment in a multicultural team.
This position requires a highly motivated engineer with strong technical skills.
Technologies used: Python GitDevelopment from scratch of the test automation framework using Python;
Propose own ideas about testing process of developed solution;
Communication with developers, QAs and project owners;
Analyze business requirements, design documents for completeness and testability;
Execute test cases and update test documentation;
Create effective test reports and traceability matrix;
Review test failures and determine the sources of problems (test deficiencies, deviation from requirements, etc.)
Work with bug tracking system to record, trace and drive to resolution defects and issues discovered
Support development team in issues reproduction and root cause analysis
Report work progress continuously through attendance of daily & weekly project internal meetings
MUST
Python 3+ years experience
Pytest OOP knowledge and architecture design principles
Automotive/Embedded testing experience
Unit tests writing experience
Testing and test automation on Python
XML and ARXML processing knowledge
Practical knowledge of Linux \ Unix based OS
Practical knowledge of test methodologies, relevant standards, processes, and tools
Understanding of simulation approaches
Experience of working with Git, Jira, Test Rail
Analytical mind, willingness to understand complex systems and find their weaknesses
API automation knowledge
Be proactive, self-motivated, self-disciplined, and ready for long-term cooperation
NICE TO HAVE
Experience in developing Test Automation Framework from the scratch Jenkins
Experience in Automotive area would be a plus
Practical knowledge of In-Vehicle and communication interfaces, e.g. CAN, Ethernet, FlexRay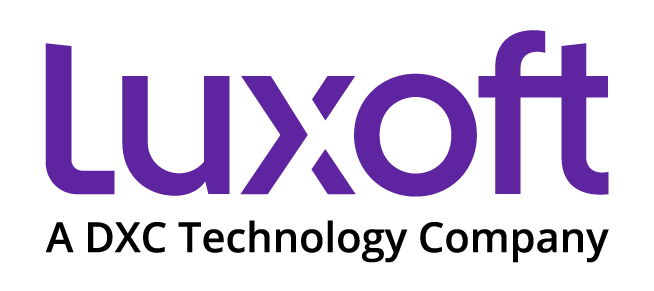 Luxoft, a DXC Technology Company, is a global digital strategy and software engineering firm with about 18,000 international employees within its 44 offices in 21 countries. It is headquartered in Zug, Switzerland. 
In 2000, Luxoft was established in Moscow under the direction of Dmitry Loschinin. In 2008 it acquired ITC Networks in Bucharest. In 2013, Luxoft was listed on the New York Stock Exchange, following an initial public offering of 4.1 million shares at $17.00 per ordinary share.  
In January 2019, Luxoft was acquired by U.S. company DXC Technology. Luxoft partnered with LG Electronics to create a next-generation Autonomous Mobility concept vehicle that integrates consumers' personalized digital lifestyles into a driving experience. Luxoft enabled Switzerland's first Blockchain based e-vote platform with the City of Zug and Hochschule Luzern's Blockchain Lab.
Luxoft, a DXC Technology Company is a world-renowned company. It has been present on the Polish market for over 11 years. We have offices in Krakow, Warsaw, Wroclaw, and Tri-City. We employ almost 2,000 experienced experts carrying out projects for over 40 clients from the financial, automotive, medical, tourist industries, etc. We work for many international clients, including the USA, Great Britain, and Switzerland.
So far, Luxoft Poland has made a name for itself as a company that offers work on innovative projects, we offer various experiences in the field of IT, opportunities for rapid development, an extensive training program, and attractive benefits for employees.
At present, 62% of Luxoft Poland employees come from Poland, and 38% from around 50 countries, including Ukraine, Brazil, Russia, India, Belarus, Turkey, Spain, Portugal, Italy, Romania, USA, etc.
At Luxoft, a DXC Technology Company, as much as 85 percent of employees are experts with the "Senior" experience level, with at least five years of experience. We care about our employees, so every day we try to provide them with the best possible conditions for work and development.
Technology is our passion! We focus on top engineering talent means that you will be working with the best industry professionals from around the world. Because of that, Luxoft is a global family with an epic atmosphere – we love what we do!