Are you an excellent problem solver who is passionate about the latest technology and innovation? Are you a leader who wants to bring engineering excellency to the organization? Do you love learning? Is Agile your way of life?
You'll be working in the Finance, Risk and Analytics Service (FRAS) Technology team on the strategic redesign of our platforms on Azure Cloud. You will as part of the Common Service and Platforms team under the FRAS CTO organization alongside other talented women and men to bring the benefits of the latest technology to solve complex business problems in a sustainable and innovative ways. You will have :
opportunity to be a part of a major transformational program in the leading international financial organization
collaboration with other architects (solution / domain / business) to enable opportunities for re-use across the stack, helping to bring down the TCO whilst reducing lead time
agile environment where diversity is celebrated
flexible ways of working
excellent learning, mentoring, and internal mobility opportunities
Azure
Agile
Azure
Big Data
C#
CI
ElasticSearch
Hadoop
Java
Kubernetes
NoSQL
Python
REST
SQL
Scala
Spark
Spring
Spring Boot
Spring Data
We are looking for a hands -on technical expert to :
engage in a transformational program across various business functions such as Risk, Finance, and Compliance
build the next generation platform using the latest Cloud-based technology
contribute to the end-2-end software development lifecycle
establish engineering excellency across our all our products and processes
challenge the status quo, innovate, and build great software
continue learning, build engineering communities, become ambassadors of innovation
MUST
7+ years of experience
Java 8+, Oracle
hands on technical skills in one or more: Scala, Python, C#, SQL/noSQL databases, such as PostgresSQL
bachelor's degree or higher in computer science/ engineering/ science
proven design and engineering skills including knowledge and effective usage of 12Factor and OO design patterns, microservices, algorithms and data structures
experience with containers, Kubernetes, DevOps, automation & ci/cd Pipeline, unit testing, test driven development
proven track of agile software delivery practices and technical leadership
aptitude for understanding how the business work
strong interpersonal and communication skills
ElasticSearch
experience on big data with one or more: data lakes, Hadoop, spark, Databricks, Flink, azure batch, graph databases, CosmosDB
some experience in spring boot & spring REST & Spring Data, Open API, Swagger
NICE TO HAVE
Financial background, Devops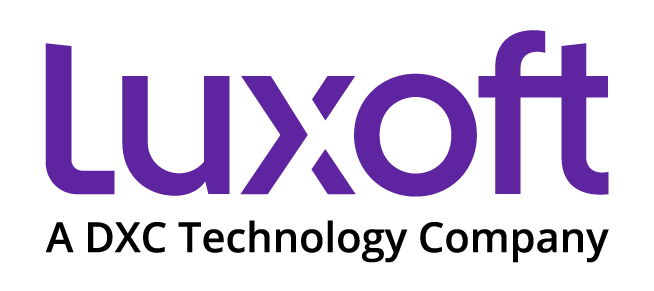 Luxoft, a DXC Technology Company, is a global digital strategy and software engineering firm with about 18,000 international employees within its 44 offices in 21 countries. It is headquartered in Zug, Switzerland. 
In 2000, Luxoft was established in Moscow under the direction of Dmitry Loschinin. In 2008 it acquired ITC Networks in Bucharest. In 2013, Luxoft was listed on the New York Stock Exchange, following an initial public offering of 4.1 million shares at $17.00 per ordinary share.  
In January 2019, Luxoft was acquired by U.S. company DXC Technology. Luxoft partnered with LG Electronics to create a next-generation Autonomous Mobility concept vehicle that integrates consumers' personalized digital lifestyles into a driving experience. Luxoft enabled Switzerland's first Blockchain based e-vote platform with the City of Zug and Hochschule Luzern's Blockchain Lab.
Luxoft, a DXC Technology Company is a world-renowned company. It has been present on the Polish market for over 11 years. We have offices in Krakow, Warsaw, Wroclaw, and Tri-City. We employ almost 2,000 experienced experts carrying out projects for over 40 clients from the financial, automotive, medical, tourist industries, etc. We work for many international clients, including the USA, Great Britain, and Switzerland.
So far, Luxoft Poland has made a name for itself as a company that offers work on innovative projects, we offer various experiences in the field of IT, opportunities for rapid development, an extensive training program, and attractive benefits for employees.
At present, 62% of Luxoft Poland employees come from Poland, and 38% from around 50 countries, including Ukraine, Brazil, Russia, India, Belarus, Turkey, Spain, Portugal, Italy, Romania, USA, etc.
At Luxoft, a DXC Technology Company, as much as 85 percent of employees are experts with the "Senior" experience level, with at least five years of experience. We care about our employees, so every day we try to provide them with the best possible conditions for work and development.
Technology is our passion! We focus on top engineering talent means that you will be working with the best industry professionals from around the world. Because of that, Luxoft is a global family with an epic atmosphere – we love what we do!