Centralized Risk Platform for investment banking client. Strategic programme, with a huge potential for a growth and career opportunities.
Big Data (Microsoft Azure) - Multi-Tenant Enabled Governed Data Platform
A part of CCAR program (US capital adequacy regulatory requirement) onto the big data platform, ensuring 21 of the tenant's calculators are onboarded.
Designed data ingestion into the platform from the bank's strategic source systems, dashboards to reflect near real-time calculator execution status and data egress back to the on-premise systems with the bank's prescribed security model. Other key tenant specific requirements were also implemented in the platform as part of tenant onboarding.
MAIN DRIVERS of the project:
The current solution does not allow to react fast and effectively on new demands and to keep simplified architecture landscape.
New shared analytics platform for Risk and Finance addressing identified deficiencies and creating highly scalable central solution for improved data handling, analyzing and reporting.
Achieving productivity increases and streamlining data flows and data governance processes.
Objectives:
The need for certain centralization of existing systems due to complexity and number of up/down streams to make technical solution more manageable
and offer new capabilities.
The target architecture should improve governance and centralize more capabilities into the shared layer, providing opportunities for efficiency and
increased control.
Introducing controls at the point of ingestion of data to measure the data quality.
Providing concepts of sandbox environment for what-if analysis, reduced time to market for data analysis, etc.
Expand the capabilities of the solution to cope with new market challenges.
PROPOSAL:
Shared analytics platform for Risk and Finance addressing identified deficiencies and creating highly scalable central solution for improved data handling, analyzing and reporting.
Build highly skilled delivery team to achieve objective of the change and bring additional benefits to the Risk ecosystem.
Work closely with key stakeholders to capture analyse and derive DevOps requirements
Integration of existing manual deployment processes into Azure DevOps pipelines
Analyse new designs from the Architecture team and ensure smooth migration to Devops automation
Provide Devops support
MUST
DevOps, Microsoft Azure Cloud Platform, GitLab
NICE TO HAVE
Docker, Microsoft Azure DevOps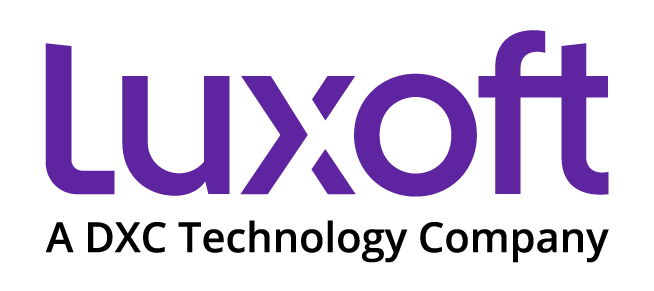 Luxoft, a DXC Technology Company, is a global digital strategy and software engineering firm with about 18,000 international employees within its 44 offices in 21 countries. It is headquartered in Zug, Switzerland. 
In 2000, Luxoft was established in Moscow under the direction of Dmitry Loschinin. In 2008 it acquired ITC Networks in Bucharest. In 2013, Luxoft was listed on the New York Stock Exchange, following an initial public offering of 4.1 million shares at $17.00 per ordinary share.  
In January 2019, Luxoft was acquired by U.S. company DXC Technology. Luxoft partnered with LG Electronics to create a next-generation Autonomous Mobility concept vehicle that integrates consumers' personalized digital lifestyles into a driving experience. Luxoft enabled Switzerland's first Blockchain based e-vote platform with the City of Zug and Hochschule Luzern's Blockchain Lab.
Luxoft, a DXC Technology Company is a world-renowned company. It has been present on the Polish market for over 11 years. We have offices in Krakow, Warsaw, Wroclaw, and Tri-City. We employ almost 2,000 experienced experts carrying out projects for over 40 clients from the financial, automotive, medical, tourist industries, etc. We work for many international clients, including the USA, Great Britain, and Switzerland.
So far, Luxoft Poland has made a name for itself as a company that offers work on innovative projects, we offer various experiences in the field of IT, opportunities for rapid development, an extensive training program, and attractive benefits for employees.
At present, 62% of Luxoft Poland employees come from Poland, and 38% from around 50 countries, including Ukraine, Brazil, Russia, India, Belarus, Turkey, Spain, Portugal, Italy, Romania, USA, etc.
At Luxoft, a DXC Technology Company, as much as 85 percent of employees are experts with the "Senior" experience level, with at least five years of experience. We care about our employees, so every day we try to provide them with the best possible conditions for work and development.
Technology is our passion! We focus on top engineering talent means that you will be working with the best industry professionals from around the world. Because of that, Luxoft is a global family with an epic atmosphere – we love what we do!