Luxoft has one of the world's leading Murex practices. We are a top-tier Murex Alliance Partner and a market leader in implementation, integration, upgrade, and migration. We provide end-to-end project services and have delivered over 200 successful Murex projects across all major asset classes and sectors including investment banking, asset management, corporate treasury, and insurance.
Whether you possess a background in finance, technology, or Mathematics, your experience in the capital markets industry would be of high interest to us.
JMS
Java
MS SQL
REST
SQL
Spring
Spring Boot
TDD
Hands on Senior Java Developer with over 6 years of enterprise development experience.
As a senior developer on the project, the consultant will be responsible for the maintenance of Derivative Trading Applications and communicate with Traders, Operations and Strats.
Document Changes necessary to support business
Plus Skills: Experience with Capital Markets and understanding how Derivatives instruments are valued
MUST
Experienced Java Developer (JDK 8 or 11)
REST API (including Enterprise Authentication and Authentication)
Enterprise services (including monitoring, state management)
Expertise in concurrency and multithreading
Spring (including Spring Boot and Spring Boot Actuator)
JMS
MS SQL Server
Experience with automated testing (TDD, BDD)
NICE TO HAVE
Murex Pricing or other Murex APIs integration experience
Apache Camel (Version 2 or 3) *Integration with vendor packages like: Murex
Debugging accounting issues would be an added advantage
Having an Agile experience a plus
BS or higher degree in Finance, Mathematics or equivalent
Test management
Trade life cycle management
Market Data management
Client focus: understands clients' businesses; identifies and understands the needs and objectives of clients, both on an individual and corporate basis; builds strong relationships
Communication skills: expresses ideas effectively, both verbally and in writing; adjusts language, terminology and non-verbal communication as appropriate.
Teamwork: works effectively with others; helps to build strong teams and networks.
Personal leadership: realistically identifies own skills, experience, knowledge and other personal attributes; displays confidence and resilience.
Planning and organizing: identifies and meets milestones; understands and articulates deliverables; assesses and mitigates risks; sticks to the scope of work and manages any changes.
Analytical decision-making: identifies and solves problems using insight and experience to make good decisions; gathers relevant information, identifying important issues and drawing conclusions.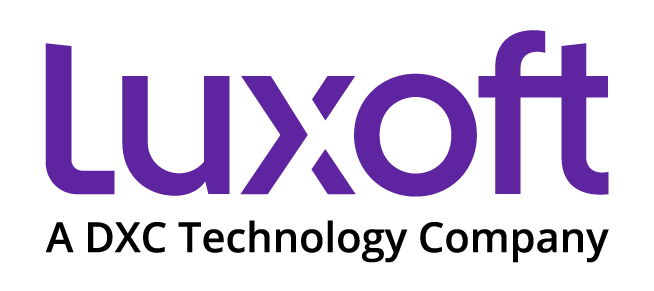 Luxoft, a DXC Technology Company, is a global digital strategy and software engineering firm with about 18,000 international employees within its 44 offices in 21 countries. It is headquartered in Zug, Switzerland. 
In 2000, Luxoft was established in Moscow under the direction of Dmitry Loschinin. In 2008 it acquired ITC Networks in Bucharest. In 2013, Luxoft was listed on the New York Stock Exchange, following an initial public offering of 4.1 million shares at $17.00 per ordinary share.  
In January 2019, Luxoft was acquired by U.S. company DXC Technology. Luxoft partnered with LG Electronics to create a next-generation Autonomous Mobility concept vehicle that integrates consumers' personalized digital lifestyles into a driving experience. Luxoft enabled Switzerland's first Blockchain based e-vote platform with the City of Zug and Hochschule Luzern's Blockchain Lab.
Luxoft, a DXC Technology Company is a world-renowned company. It has been present on the Polish market for over 11 years. We have offices in Krakow, Warsaw, Wroclaw, and Tri-City. We employ almost 2,000 experienced experts carrying out projects for over 40 clients from the financial, automotive, medical, tourist industries, etc. We work for many international clients, including the USA, Great Britain, and Switzerland.
So far, Luxoft Poland has made a name for itself as a company that offers work on innovative projects, we offer various experiences in the field of IT, opportunities for rapid development, an extensive training program, and attractive benefits for employees.
At present, 62% of Luxoft Poland employees come from Poland, and 38% from around 50 countries, including Ukraine, Brazil, Russia, India, Belarus, Turkey, Spain, Portugal, Italy, Romania, USA, etc.
At Luxoft, a DXC Technology Company, as much as 85 percent of employees are experts with the "Senior" experience level, with at least five years of experience. We care about our employees, so every day we try to provide them with the best possible conditions for work and development.
Technology is our passion! We focus on top engineering talent means that you will be working with the best industry professionals from around the world. Because of that, Luxoft is a global family with an epic atmosphere – we love what we do!