Tranistion Technologies PSC is a team of over 700 experts in the field of digital transformation, working in six Polish cities and four foreign branches (USA, Taiwan, Denmark, Germany). The company, as a Global System Integrator, works with international partners (PTC, Microsoft, Google, Atlassian, AWS, Azure, Synopsys, RealWare) to create and implement IT solutions that revolutionize the way products are designed, manufactured, managed and maintained. It serves clients all over the world, from the energy, pharmaceutical, medical devices, automotive, fmcg, communication and high technology sectors. 
Cooperate closely with Customers on technical sales and delivery phase. Respond to RFIs and RFQs.
Consulting, analyzing Customer's requirements, assisting in assessment and definition of business processes and procedures. Leading workshop / discovery sessions with Customer.
Defining, managing and performing implementation project activities. Lead Customers through deployment and adoption.
Ensuring successful deployment of Plex Smart Manufacturing Platform. Gather and create business requirements for software configuration designed to meet the true business needs of the customer.
Manage Customers expectations and build relationship based on trust and expertise.
Coordinate process to data-model adjustments to defined customer needs.
Communicate with Customer's corporate IT and apply policies and standards.
Cooperation with Vendor's sales, enablement and technical teams.
Performing trainings, hand-over and mentoring of customer's team.
Requirements:
MES and SaaS PreSales and Consulting/Implementation experience with a project execution background
Partner enablement experience – proven success working with partners to drive successful sales and implementation outcomes
Demonstrates good judgment in selecting methods and technologies for obtaining solutions.
Ability to develop proactively own plan to achieve set goals. Is a self-sufficient knowledge worker.
Ability to manage a team of individuals in order to meet a project goal. Strong collaboration and communication skills, with a continuous improvement attitude
Stays current and be conversant with the latest relevant technologies and competitive offerings. Related market trends awareness i.e. Industry 4.0, Smart Factory, IIoT, Cloud, AR, AI/ML.
Additional Qualifications:
English language sufficient enough to convey and discuss technical, business, and IT ideas.
BA/BS preferably in Business, Supply Chain Management, CIS or related field, or equivalent experience in implementing, consulting, or supporting a MES system.
3+ years of experience within the manufacturing industry / operations and experience implementing a MES, understanding of production execution process. Strong all around manufacturing proces.
Ability to configure software to meet customer requirements, troubleshoot and solve issues and test/validates software configuration both internally and with client
Conversant on business drivers associated with technology (ROI oriented thinking)
Availability for foreign business trips (~30%) – West Europe (France & Benelux, Spain, Italy).
Customer success/partnership orientation, ability to orchestrate customer digitalization process and built long lasting relationship.
Nice to have:
Specific experience with PLEX Smart Manufacturing Platform (Cloud native), MES, ERP, supply chain management, Industrial IoT and analytics / Business Intelligence and FactoryTalk Production Center (especially PharmaSuite). Good knowledge on databases.
IOT and/or IIOT experience is also a plus
Healthcare package
Language courses
Conferences
Trainings
Books
Financial bonus
Car parking
Bicycle parking
Shower
Chill room
Integration events
Cold beverages
Hot beverages
Fruits
Snacks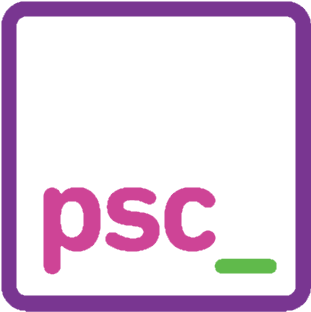 We are experts in digital transformation.  With more than 800 technology specialists in IoT, Cloud, Augmented Reality, Machine Learning, Enterprise PLM, and other value chain technologies, we work with many of the world's most familiar companies to create and implement solutions that improve the way products are designed, manufactured, operated, and maintained. 
We also create a workplace focused on the development of competencies, interests, and relationships. Whether you're an experienced professional or a recent graduate, working with us could be an exciting next step in your career.